Well, yeah, Pierre and Hans, I'd rather sweat for a few days than get hit with a big power bill, too.Thing is, since we don't live in the far off frozen wastelands like you, it's not "sweating for a few days"; here it would be sweating for a few months. Or practically the whole year in places like Miami, New Orleans, or Houston.
Source: View From The Porch: Heavy Smug Emissions
Reading from Tam about an article from the Washington Post titled Europe to America: Your love of air-conditioning is stupid. She nails them down with a few comparisons of where some cities in the US are located compared to European capitals where people were dropping dead because of the summer heat and their basic lack of window fans. I went ahead and put her retort on a simple graphic for your viewing pleasure. I based it in three North American cities: Ottawa, Nashville and Miami. You may want to click to enlarge.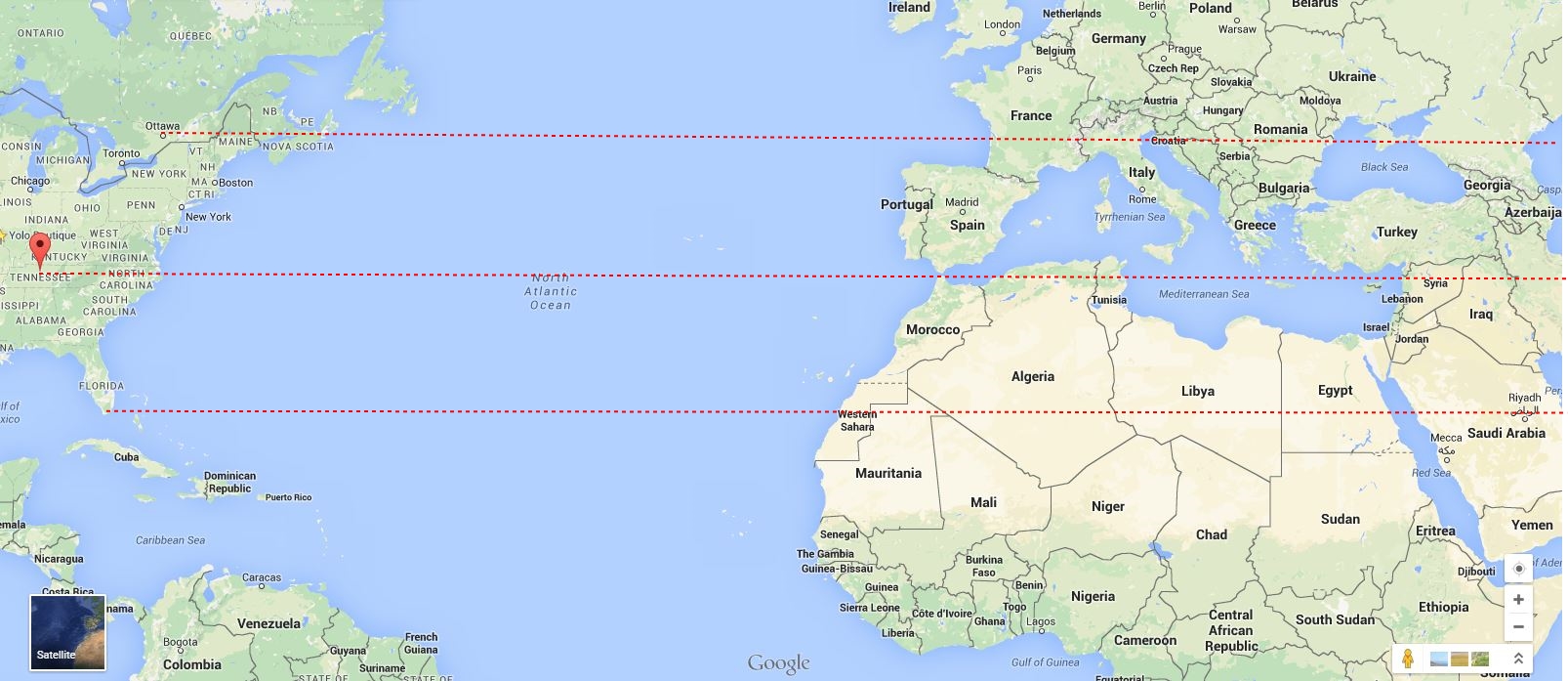 I lived in Nashville and for about a month and a half, maybe in the summertime, you would use the AC if you weren't on a budget and had no fans. I was on a budget so I basically used it for the worst 2 weeks. Notice that the same parallel touches Gibraltar, northern Algeria and northern Tunisia ending up in Syria and northern Iraq, not quite what comes to mind when you think mild temperatures. I haven't been to Ottawa, but from what I gather in the news, it is not the bellows of Hell's fire, specially when comes winter. Yet, most of the Smug Europeans live farther north of that parallel.
And Miami… sweet Miami. OK, we are a bit blessed that our topography is Nebraska flat with a decent breeze flowing from both the Atlantic and the Gulf… which of course contributes to the frigging humidity that brings the heat indexes to above the hundred in the summer. But what lays at the other end of the parallel? Western Sahara, Algeria, Libya, Egypt and Saudi Arabia. Now, ask them highfalutin Eco-Eurotrash to live in any of these countries without as much as a 5,000 BTU window unit and they will call Interpol and send you to the La Hague International Tribunal for attempted crimes against humanity and hurting their feelings. For the Lord of the Dance's sake, the House of Saud spends half its oil income trying to AC the hell out of their palaces!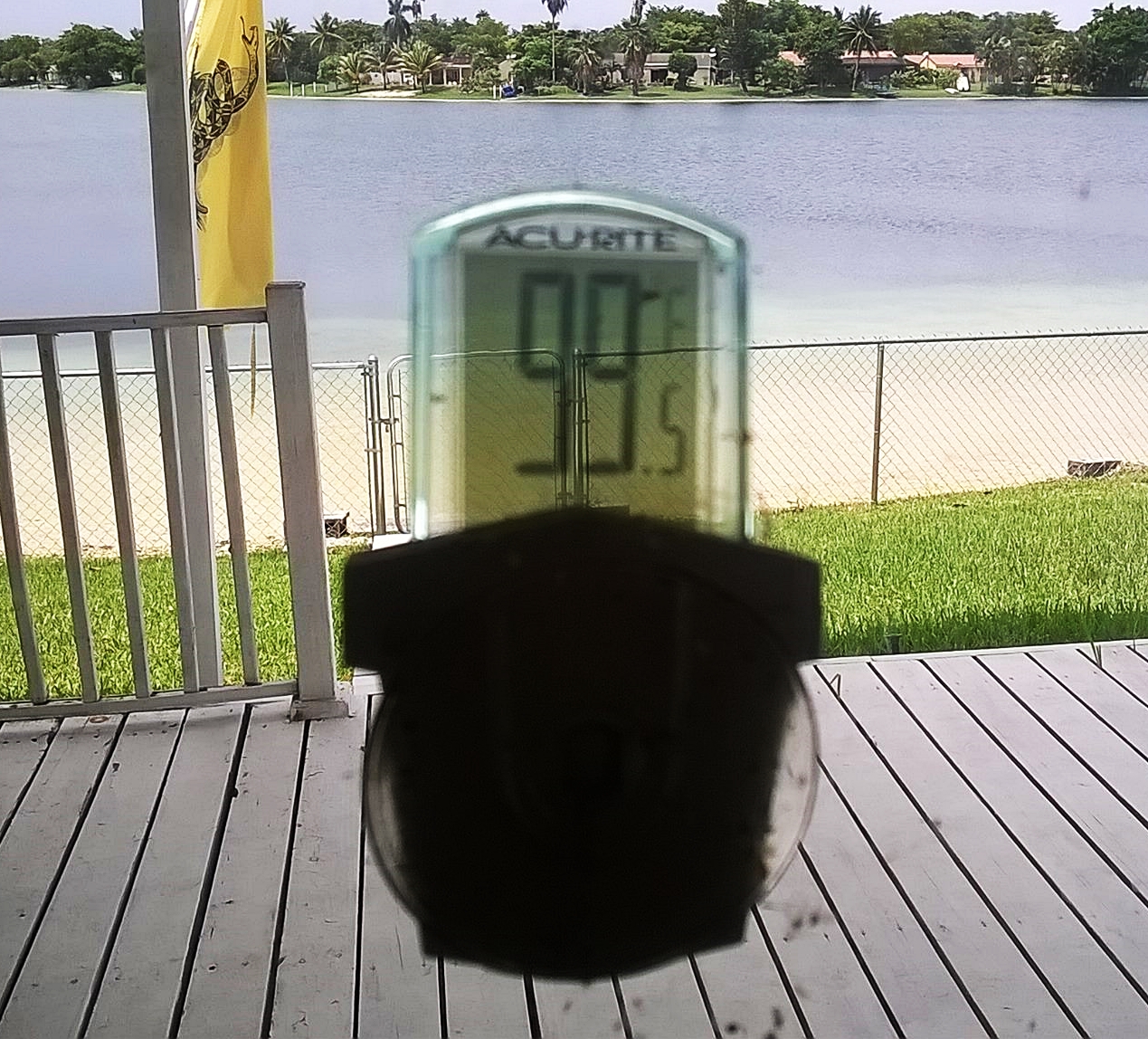 Yes, that is 99.5 degrees in the shade next to a lake. That pic was taken August 1st. Hot enough? Even the damned iguanas think so when they come out of their holes and go into the lake to cool off.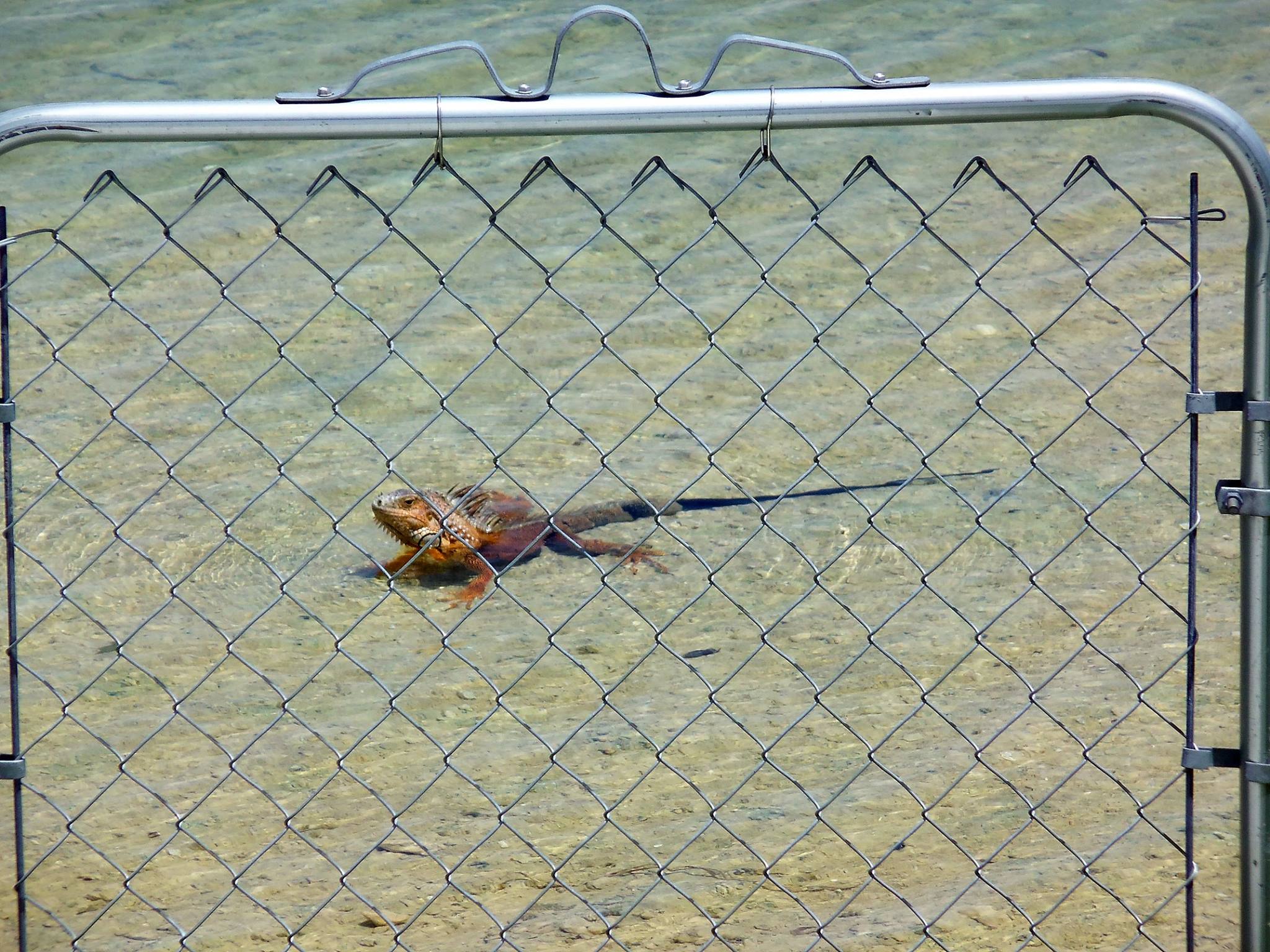 I have been in Europe during "Bad" summers. You know what is the worst of an European Summer? To use public transportation. The smell would gag cadaver dogs. Do they have as Eco Friendly policy not to take a frigging shower at least once every 2 weeks?