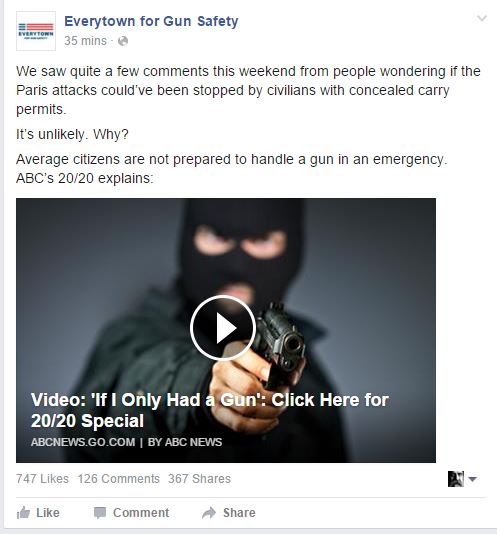 Maybe ninny New Yorkers or Mizzou College students that will assume fetal position at the sound of an offending word, but as for the rest of the country, I can answer you easily:
Self Defense: So easy that even a child can do it.
LADSON, S.C. (AP) — Authorities have identified a would-be burglar who was fatally shot by a 13-year-old who was at home alone and used his mother's gun.The Charleston County Coroner's Office tells media outlets 31-year-old Lamar Brown of Summerville died Tuesday.Twenty-eight-year-old Ira Bennett of North Charleston was also arrested and charged with first degree burglary and possession of a firearm during the commission of a violent crime.
Source: South Carolina Boy Kills Robber With Mom's Gun – US News
Dear Everytown: Trying to tell Americans that they cannot defend themselves, their families, their homes and therefore should not have guns, is a very big losing proposition. Specially right after the Paris Attacks.
Dear Bloomie: You are supposed to have some sort of PR geniuses in your payroll. Are you getting your money's worth?