I caught  a 7 day suspension in Facebook for it and I could not be any prouder.
It is on appeal, but I figure I will eat the 7 days in the end plus whatever other crap they will pile on me.
Fuck them.
---
UPDATE: Appeal denied.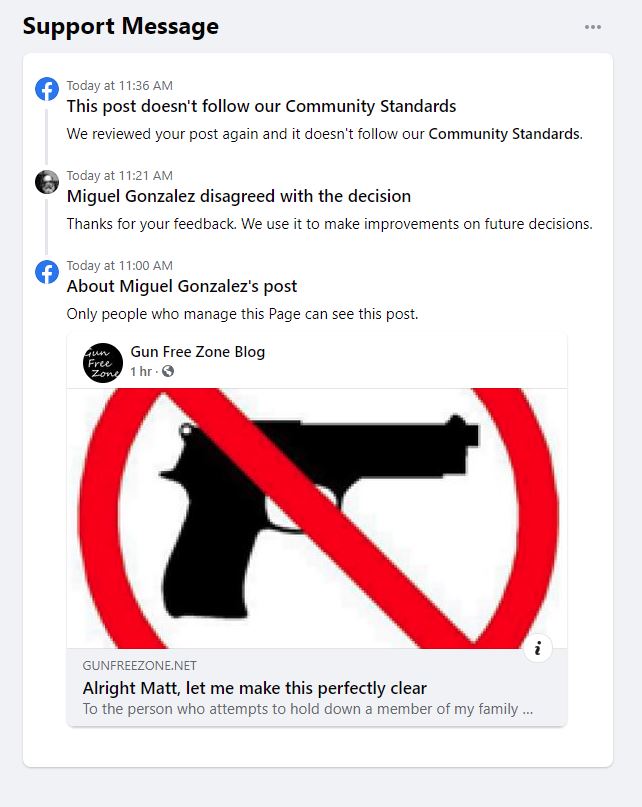 As i said, fuck them.