The ADL has become a useless Leftist organization.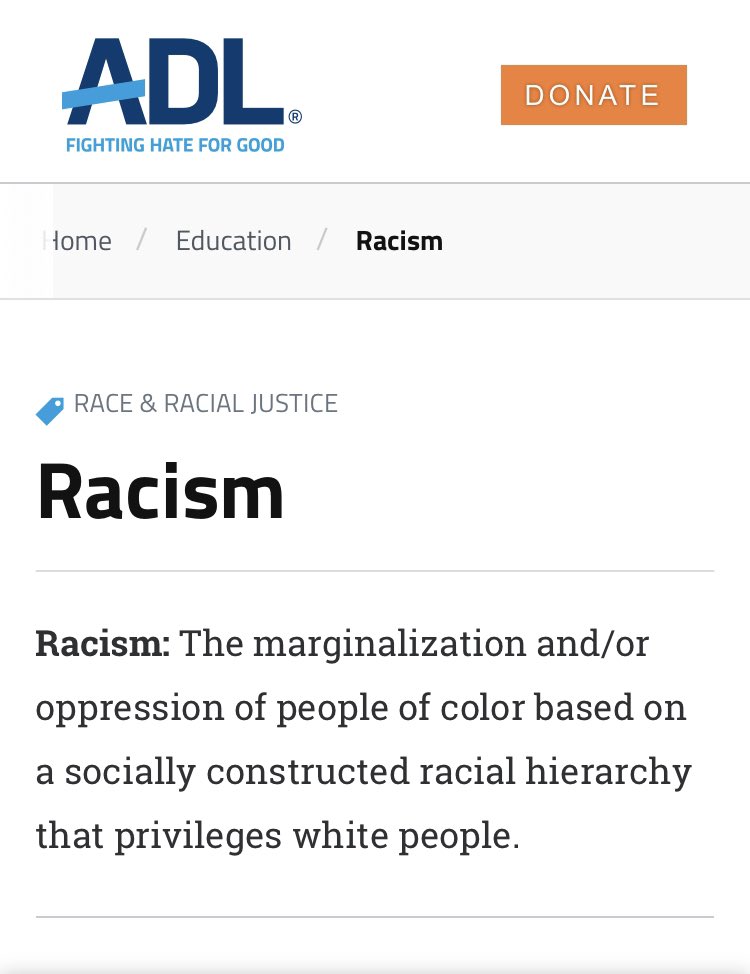 This is dogshit that's bad for Jews (and everyone ekse) for two reasons:
1) Most of the antisemitic attacks in New York City and other Blue areas are from non-white people.  It has been a destructive line by Leftist Jews against the Jewish community to accuse Jews of being racist or worse, white supremacist, for noticing that fact and trying to do something about it.   This only makes the Jewish community less likely to take all the threats against them seriously.
2) This furthers the trope pushed by white supremacists that Jews are all anti-white and Woke, out to destroy society.
I've seen it stated this way before: Jews are Schrodinger's whites.  We're simultaneously white and not-white, only to be determined in the moment when it does us the most harm.  I.e., were white when Leftists want to attack us for having white privilege and not white when white supremacists want to attack us.
This definition of racism fits this exactly.
This sort of Leftist shit only hurts Jews.
The ADL has fallen to O'Sullivan's law: All organizations that are not actually right-wing will over time become left-wing.
I'd rather the ADL disband than continue this way.