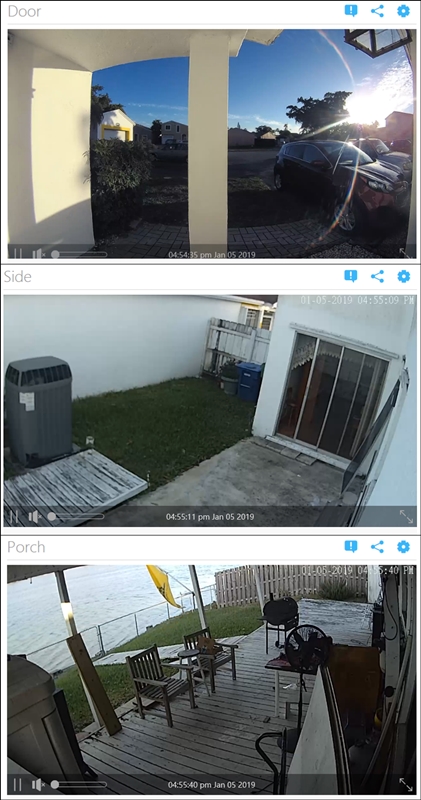 I finally got around to finish the final placement for the system.  Thanks to the doorbell camera has a 180 degree view, I have all points of entry to the house under the eye of a camera.
Another small layer of security added. If it gives me an extra 5 second reaction time, the investment was worth it.
Here is the equipment: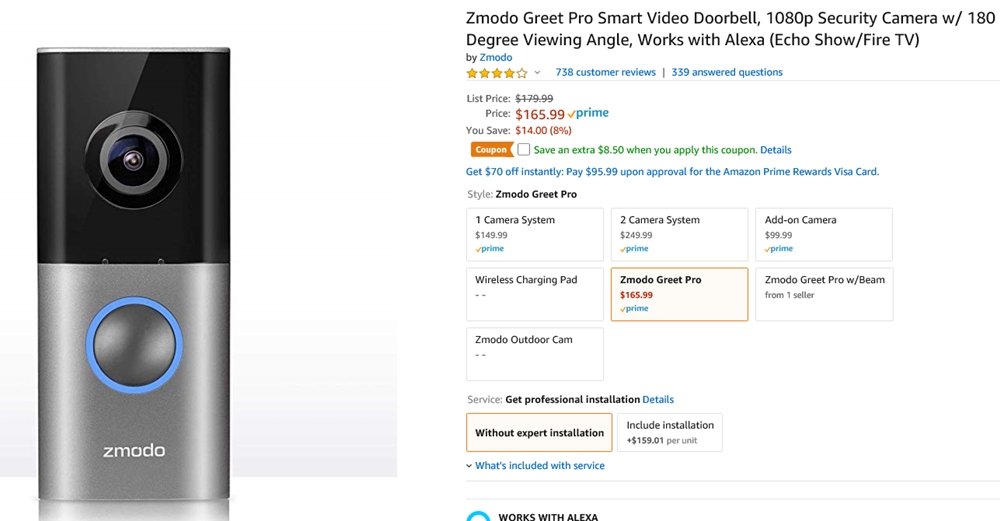 I caught one of those flash deals and got it for $50 less. And you can get cloud service for around $5 which I plan to take.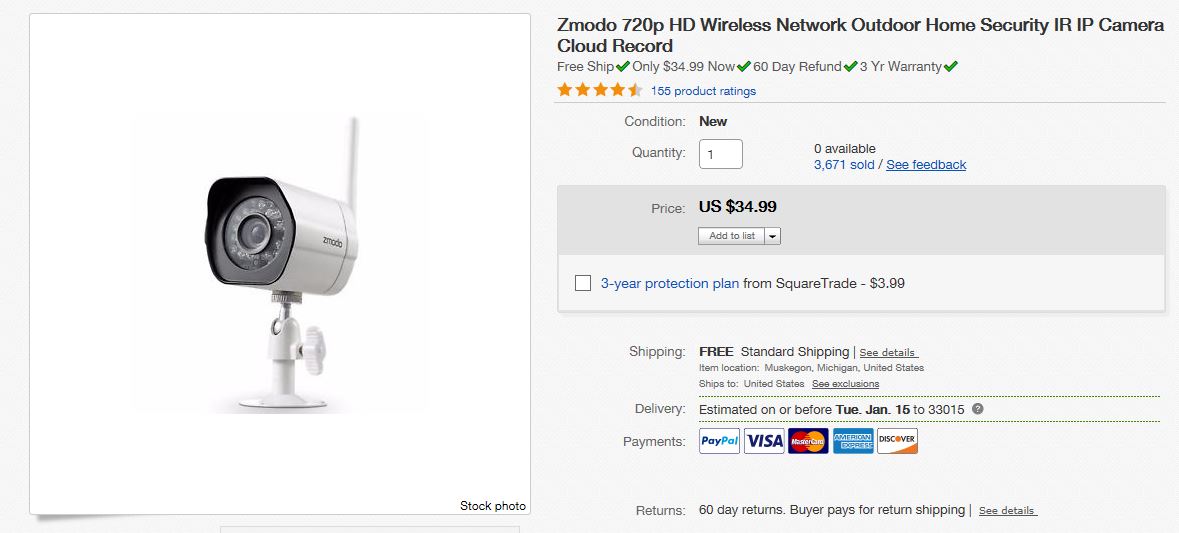 I found this one in a two pack sale for $50 back in April. I think it was some company that may have bought a bankruptcy lot. anyway, there is a new version of this camera (It has a hoodie) in the mid $30s. Word of advice, install using the QR code method as it is in the app. easiest way possible.
My house did not come wired for a doorbell so I had to buy an old school one with transformer to run power to the door bell camera. That was under $20 but I can remember exactly how much, lost the receipt. Wife won't be happy.
Add another $20 for a couple of waterproof boxes to keep the transformers dry outside. I did not go crazy opening holes in the walls but used already existing wiring from floodlights I installed when we moved in.  You I have a simple yet efficient surveillance system for outside the house for $210.00 which I can access from my phone or online anytime, anywhere.
Future investment will be a couple of IR illuminators to add feet to the camera's reach at night.
I like technology in a dirty evil capitalist system, you know?