With all the crap happening, I had forgotten about this: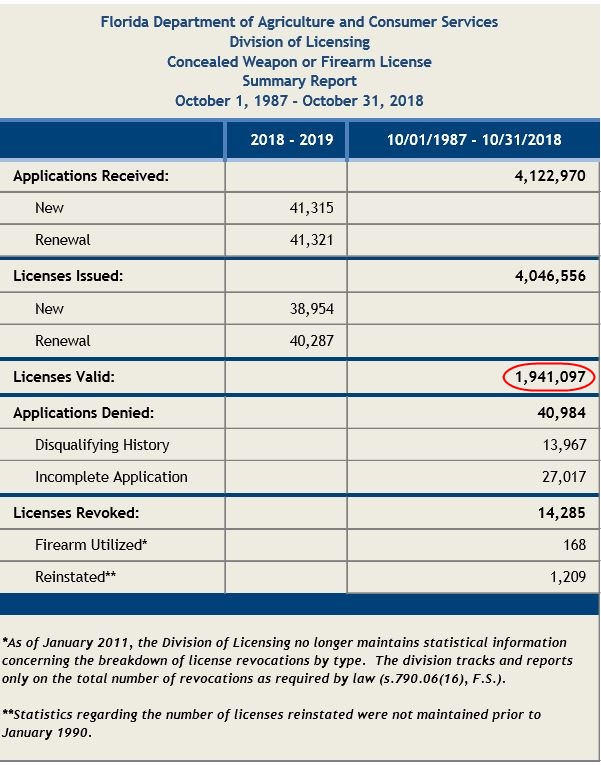 With the threat of having the Florida Department of Agriculture and Consumer Services stolen and falling into the hands of Nicole "Head" Fried, you should get your Concealed Weapons Permit as soon as possible.  It is not like she can change the law (even though she promised "Medical" pot to her voters) but she can start easily to mess up the works to force permit issuance the full three months rather than few weeks it is now.
First Timers, go to the Florida Concealed Weapon page and get yourself familiar with the requirements.  I strongly suggest that you go to a Florida Department of Agriculture and Consumer Services (FDACS) regional office or an authorized Florida tax collector's office in your area.
And if you haven't renewed yours and already got the renewal notice, GET AT IT! The great news is you can now do it online and it is rather easy.
We are 58,903 short. That means we need 29,451 (and a half) per month these last two months.
It is doable, spread the word.