Three-dimensional Printed Firearms; Prohibiting the printing, transferring, importing into this state, distributing, selling, possessing, or giving to another person certain 3D-printed firearms as of a specified date; providing criminal penalties; requiring persons in possession of such firearms to relinquish them to a law enforcement agency or to the Department of Law Enforcement or to destroy them before the prohibition takes effect, etc.
Here is the definition of printed gun: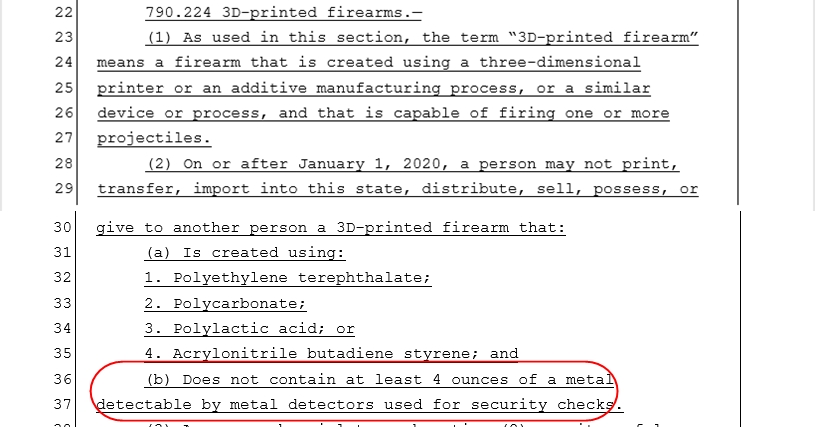 Isn't the metal part already Federal law from back when Glocks came into the market? If so (somebody let me know in the comments) this is nothing but a feel-&-make-me-look-good-for-TV bill. Notice how they smartly did not go after the code to print guns, even Florida Congresscritter stays away from that constitutional booby trap.