The latest craze in London by the Militant Mennonites is to throw acid on people they do not like. Here is a video from some days ago:
Ever so helpful, the British authorities came out with a poster indicating what you are supposed to do in case you are attacked by acid. And no, it does not begin with "shoot the fucker."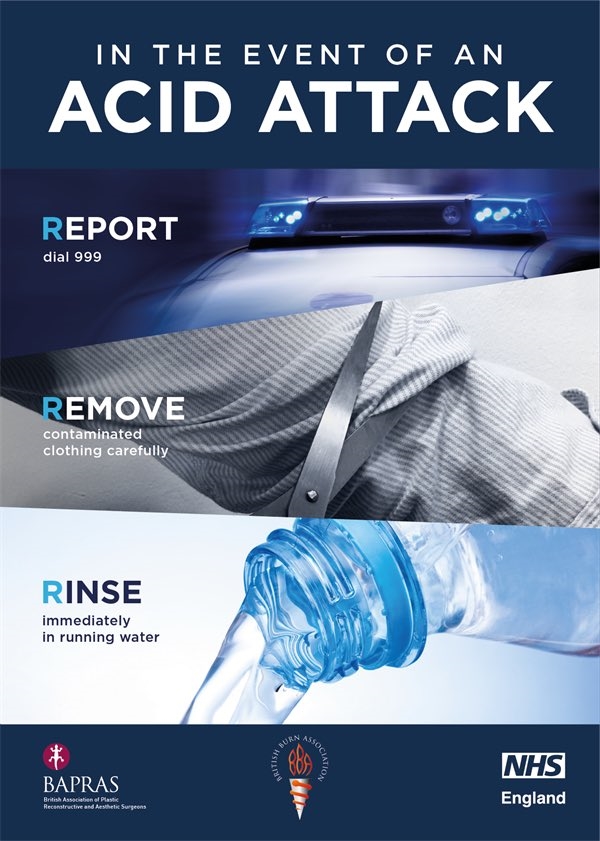 So I call their 911 while I am being chemically burned to report the crime first? I'd thing the priority would be calling being the list item on the list. But what do I know? I am just a dumb America with aa infinitesimal risk of being attacked by "Asians" with acid.
Update: Reader Eli B. over in Facebook made the observation that the poster is irresponsible as it shows a pair of scissors with sharp points.