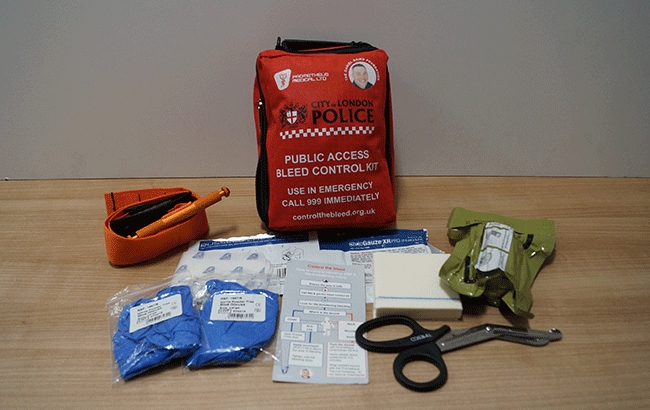 London authorities are hoping to literally stem the bleeding in response to a knife crime epidemic that's plaguing England and Wales.

The City of London Police announced Monday that hundreds of bars and nightclubs across the city will be soon be outfitted with specialized medical equipment meant to treat catastrophic bleeding from stab wounds.

A total of 320 "bleed control kits" will be supplied to late-night venues in London's financial district over the next few weeks, and follows a pilot program earlier this year in Birmingham.
United Kingdom knife crime spike spurs London police to distribute bleed control kits to bars, nightclubs
Other than an admission that Real Violence is out of control and that the dumb Knife Bins are a failure, there is not much more to comment. I have no idea what their 999 response time is and I am not gonna crap on having the proper life-saving tools available for a right-this-frigging-minute emergency.
Also, I have no idea if our Cousin's laws have a Good amaritan proviso. Last thing you want to do is use the kit, save a life and end up in prison for practicing medicine without a license. Now that would render the kits useless.
And once again, Christmas is coming and a kit like this is always a great gift.  I will probably repost the Oh Sh**! kit and give you other ideas for kits to stop bleedings.
Hat Tip Roger G.