Via Michael Bane's Facebook.
Yes, you read it right. And no, it is not a joke.
Victims of domestic violence will have their kitchen knives replaced with blunt utensils to prevent their partners attacking them in their own home.

Nottinghamshire Police are piloting the scheme where around 100 'no point' knives will be handed to victims who have either been threatened or attacked with a knife.

Police are concerned about the high level of knife-related incidents that happen in the home, and are hoping the new scheme has the potential to save lives.
Police handing out blunt knives to domestic violence victims to reduce stabbings in the home
Here is a picture of such knives: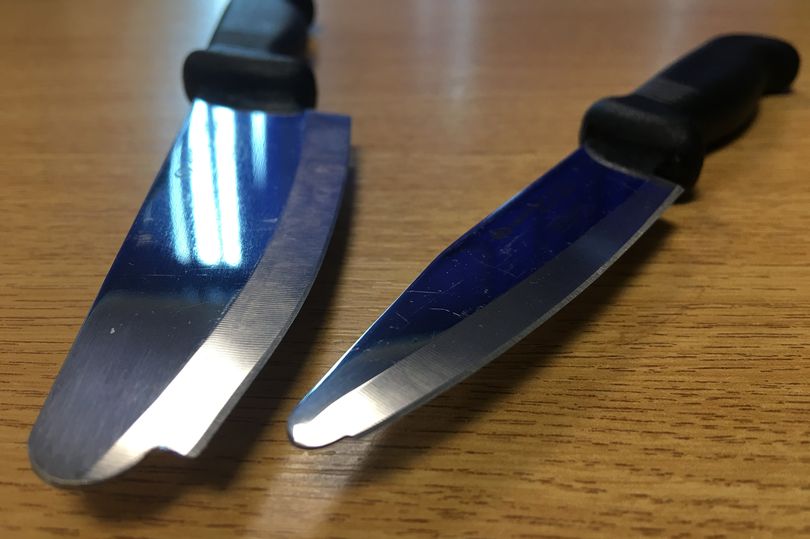 And yes, they can still cut. They can still slice throats and generate dozens of deep cuts that will kill somebody, just not stabbing. Stabby Stabby Bad, Colombian Necktie Good.
Institutionalized idiocy.