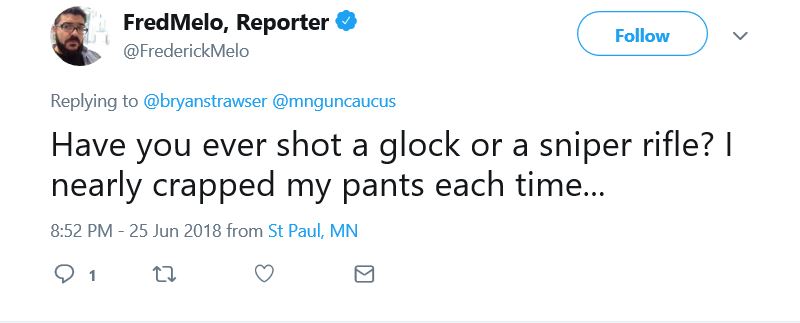 Wow. I think he needs less fiber in his diet and maybe a couple of shots of Cuban coffee to grow at least one and some cheese to bind him.
Who is this guy?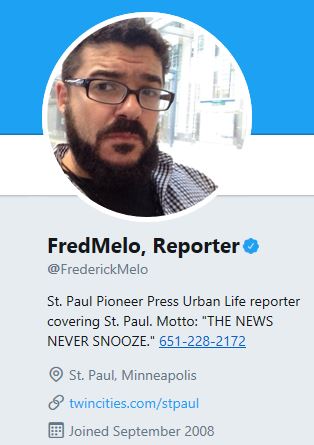 According to his mini-bio in the Twin Cities Pioneer:
 He came to the Pioneer Press in 2005 and brings a testy East Coast attitude to St. Paul beat reporting.
You mean a wuss who talks a lot but shits his pants at loud sounds.. Gotcha!