I have seen this one pop more than usual lately: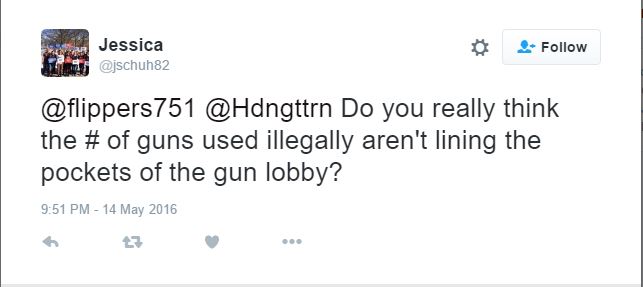 I decided to check the uses of firearms for Murder (8,124), Robbery (126,869) and Aggravated Assault (143,737) according to the FBI UCR for 2014. That would come to 278,730 "gun crimes" for the year
Now, for the sake of the argument, let's say that each crime was committed with a different gun, no repeats. So we would have 278,730 firearms used in violent crimes for 2014, right? Now, using the NICS Checks as guideline for firearms sales, it shows that the month with fewer guns sold in 2014 was June with a total of 1,382,975 or an average of 345,748 per week or 46,099 per day.
The 278,730 "gun crimes" for the year represents barely six days of sales of the worst month in 2014. An if we use the dales numbers for the year, it comes just a tad over four and a half days of sales.
Now, why would gun manufacturers risk lengthy prison times for such a small reward? The answer is rather simple: They don't.
But it is a good lie for the #Gunsense people to spread around as it confirm their bias.
Gun Control has never been good at math anyway.
UPDATE: I was polite enough to thank Jessica (@jschuh82), but she did not seem to appreciate both the note and the info: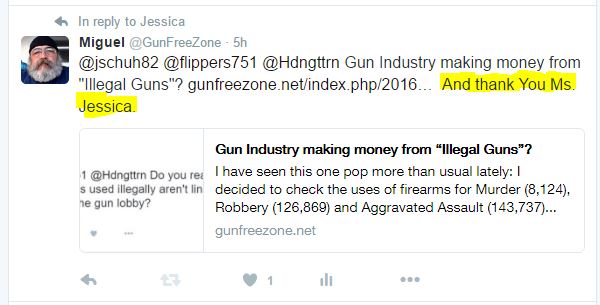 Blocked!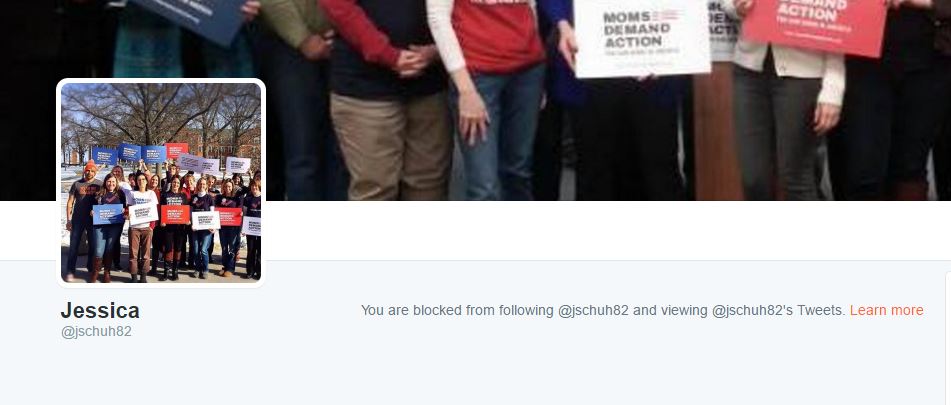 I almost feel hurt…. but I am using a Glock NY Trigger for my feelings.