Kilted to Kick Cancer is a group that raises fund for prostate cancer research. For some years now, volunteers decide to wear a kilt for a full month and compete with each other.
This year again I selected to be a part of Team JayG  (MArooned) because he's got possibly the worst looking legs in kilted history. His ancestors were probably the reason pants were invented.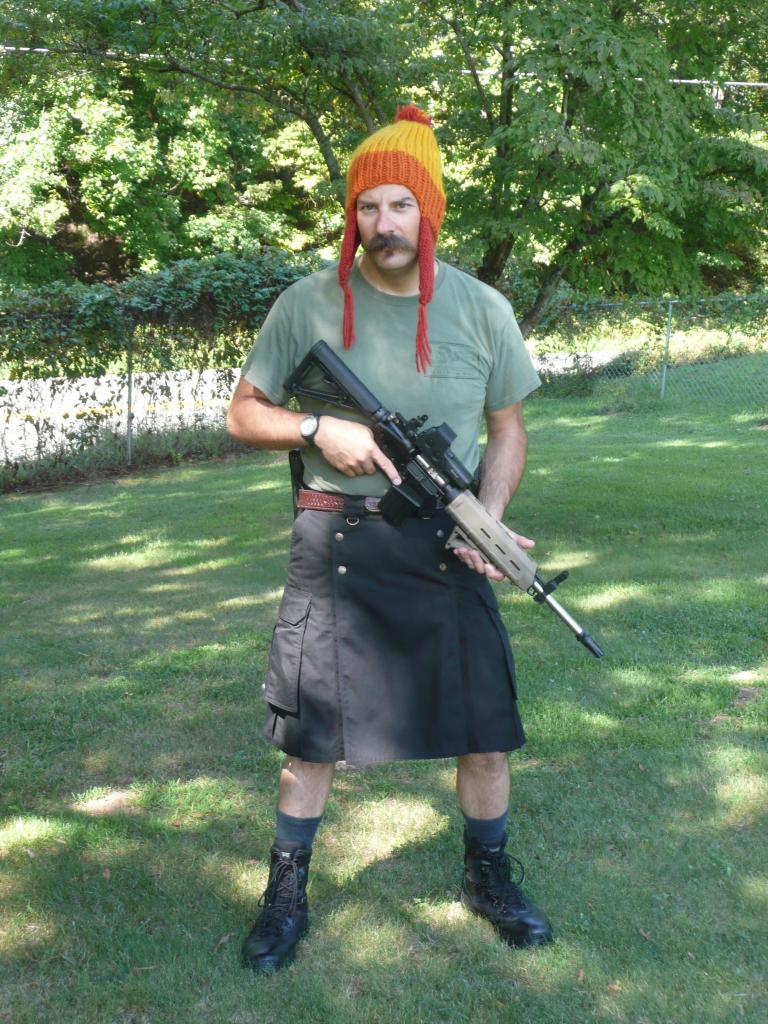 So go to the Donate page, select the amount and make sure you check the box "This donation is made as part of a Fundraising Team." A drop-down menu will appear and the click on Team JayG.
Only you can prevent Jay from wearing a kilt. And just to let you know how bad it is, he rides a motorcycle wearing that…. presumably commando. If he is the winner, we may be able to convince him NOT to wear a kilt ever again. 😀
Kidding aside, donate if you can, it is for a good cause.