This is fresh from Twitter-Verse: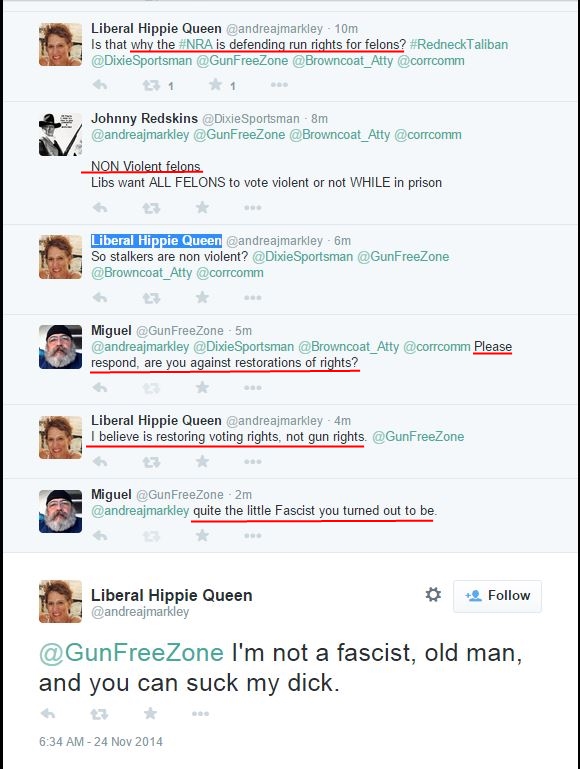 You have to love it.  The Bill of Rights is to be applied only when it is convenient to Lib/Progs because they are smarter than you and they know what is best. And when you call them what they are, they get quite enraged!
But it is a good thing what they do and say. It shows that they are not the voice of reason they claim to be but a group of power-hungry idiots that want things to run their way or take the highway. It explains why CSGV has no problems with mass deportations and mass incarcerations of people who disagree with them and even mass killings Americans if it "helps" the country.

And it is stuff like this that enforces once again the idea that the Second Amendment was not written for duck hunting but to stop people like Andrea Markley and CSGV to do what they really want to do to the rest of the population.