The Hawaii Senate introduced a measure petitioning the US Congress to modify or repeal the Second Amendment so it is amended or removed.

But what called my attention was at the beginning of the measure: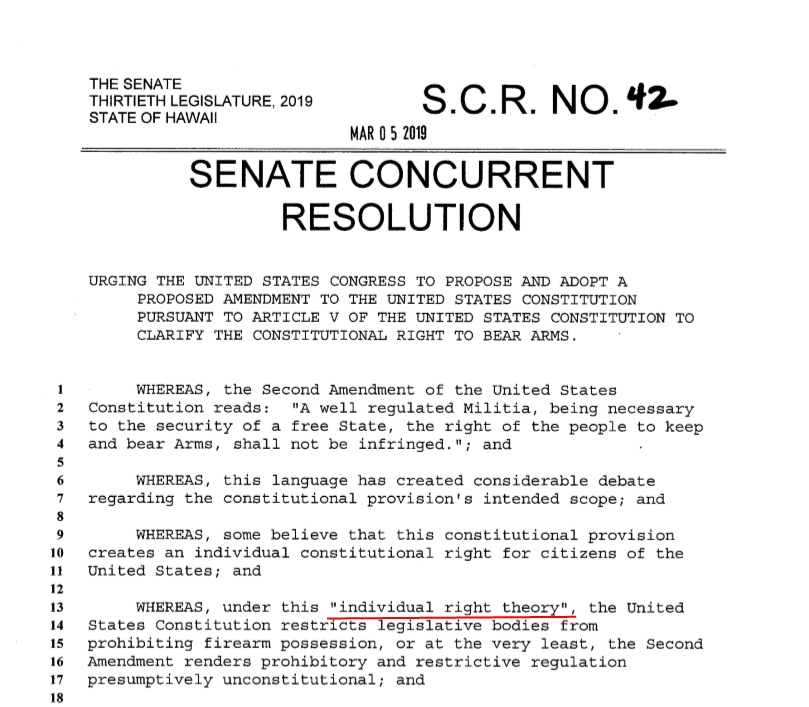 "Individual Right theory"?  I can feel the dismissiveness and disgust of whomever wrote this for what we peons believe in. It is like "Fuck the little people, I don't wanna see them unless I need to refill my Mai Tai."
Mind you, the phrasing is on purpose: they are after all the rights, not just the Second Amendment. But the 2A does get in the way to annul the rest of the rights.  It is always hard to fill the boxcars going East when the passengers announce their refusal by volleys of projectiles
Remember the principle: If they hate the Second amendment, there is a good chance they are not fond of the rest of the Bill Of Rights.