PARIS (Reuters) – When Emmanuel Macron rose to power, he put the environment at the heart of his agenda. Eighteen months later, anger over those policies has stoked protests that are a huge challenge for the French president. Rioters torched cars and buildings in central Paris on Saturday following two weeks of protests caused partly by higher fuel taxes which Macron says are needed to fight climate change.
France's Macron learns the hard way: green taxes carry political risks
The Left: President Macron, we need to do something about Global Warming. We support you!
President Macron: We will raise taxes of Fossil Fuels which are the number one contributor to this awful Climate Change
The Left: Va te faire foutre! (Go f*** yourself)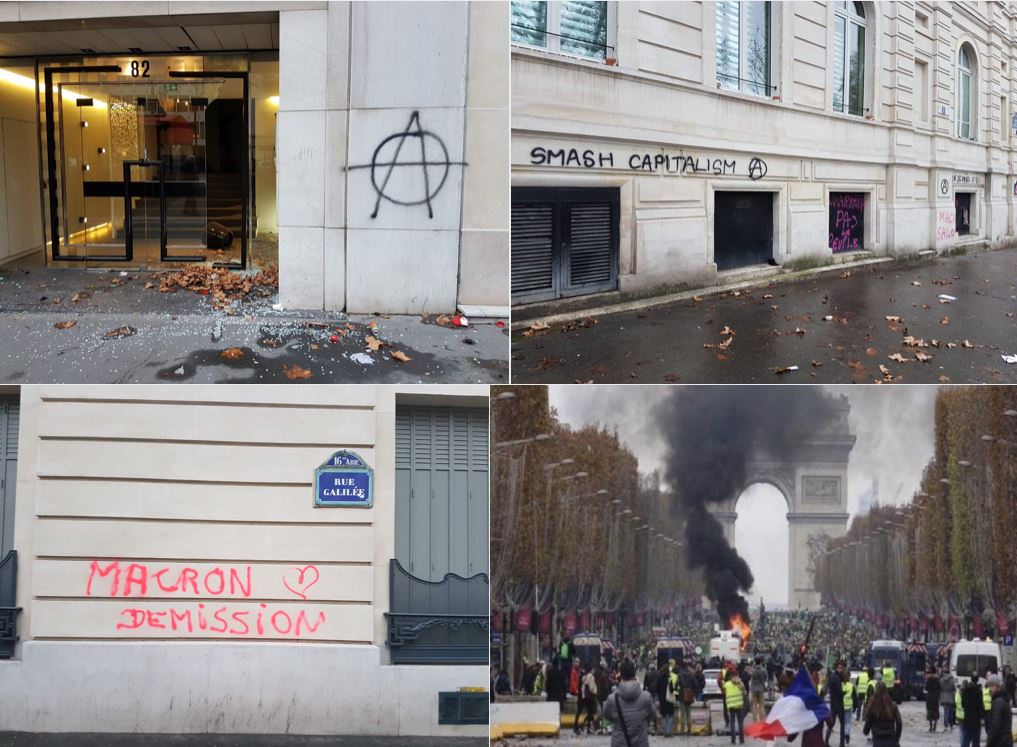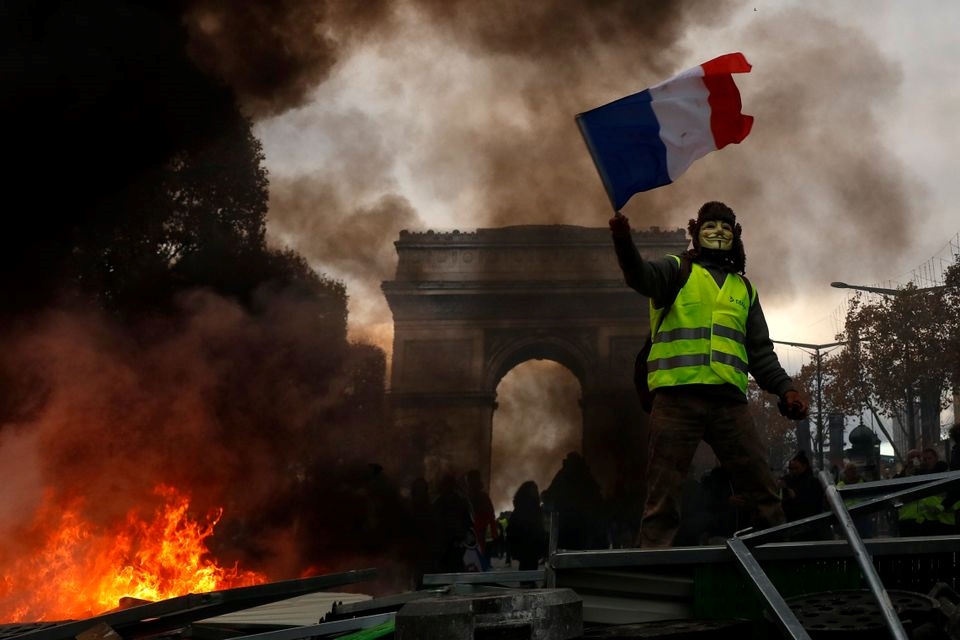 Everybody in Europe is a Socialist till they hit them in the wallet.  The problem is they expected the sacrifices were to be made by somebody else, not them since they are perfectly good Socialists entitled to free foie gras and wine while ranting the evils of Trump and Capitalism.