I sent a Public Records request to MDPD and I just got the response.  I chose MDPD because it is the largest police department in the county. I did no ask any of the other smaller city departments.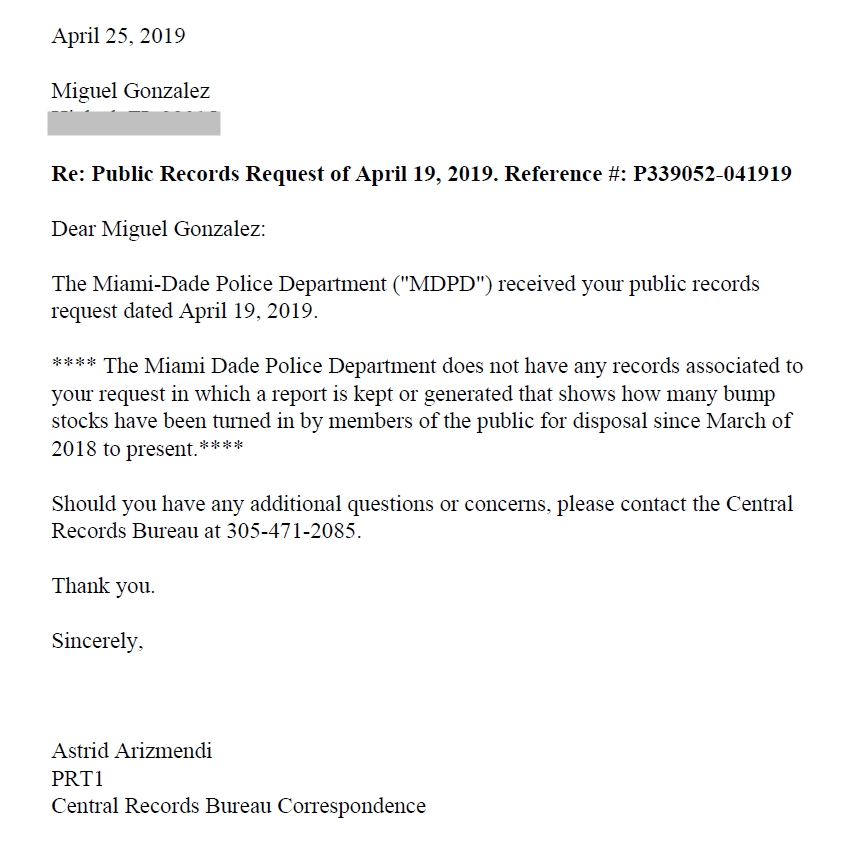 Shall we assume the MDPD does not keep records of anything turned in to them, specially something that has been such a political lightning rod? Nah.
I am going with:
No Bump Stock Has Been Turned In To Miami Dade Police Department since before and after the ban was signed in the State of Florida .

PS: Or the way that pkoning put it in the comments: "M-D Police has no record of any bump stock being turned in".

That is directly proven by the letter you showed.