Two items on the news. One from 2 days ago: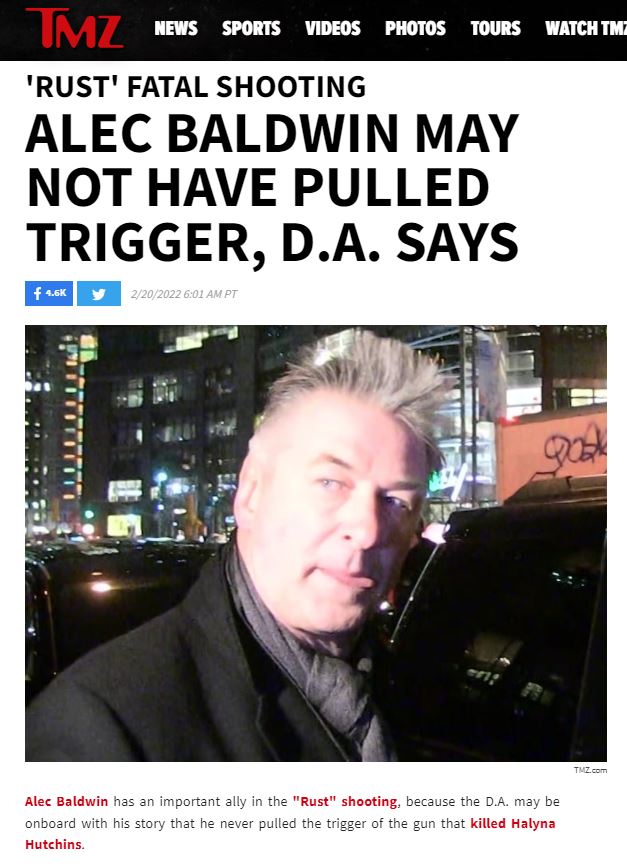 Santa Fe D.A. Mary Carmack-Altwies told Vanity Fair, "You can pull the hammer back without actually pulling the trigger and without actually locking it. So you pull it back partway, it doesn't lock, and then if you let it go, the firing pin can hit the primer of the bullet."
Alec Baldwin May Not Have Pulled Trigger in 'Rust' Death, D.A. Says (tmz.com)
And today: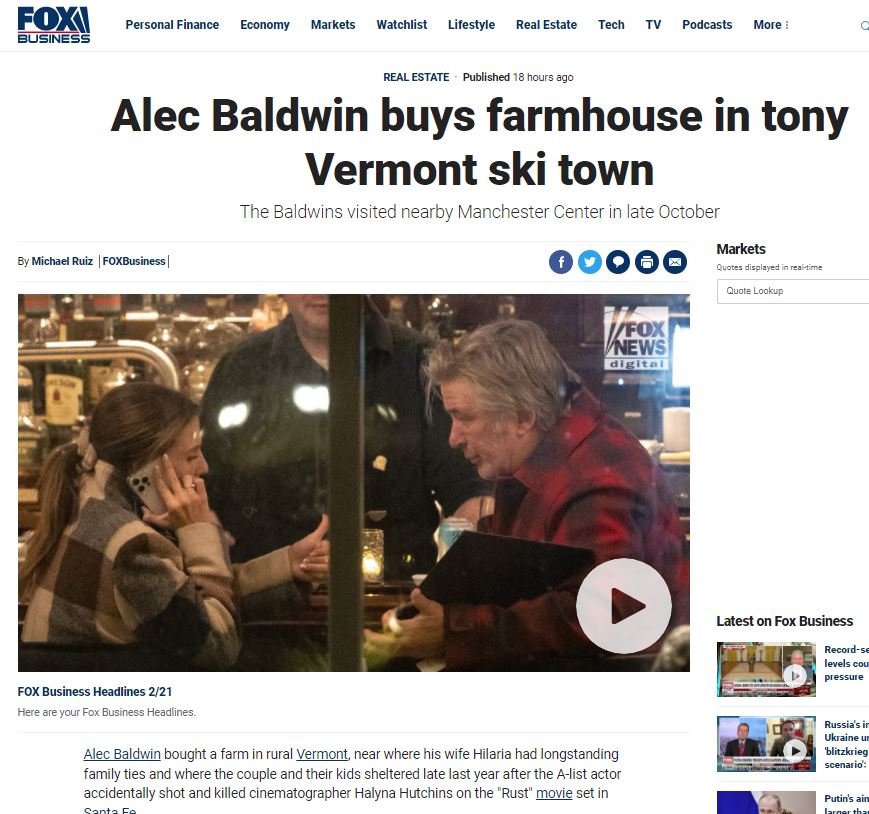 Faith Rhodes, a real estate broker involved in the deal, told the local Bennington Banner newspaper that the historic farmhouse had been built shortly after the Revolutionary War and includes a guest cottage and other outbuildings, including horse stalls.

"There are 50-something acres, and it's just gorgeous … just gorgeous," she told the paper. "That part of Arlington is very old and historic. It dates back to the Green Mountain Boys. It's a really beautiful part of the village."
Alec Baldwin buys farmhouse in tony Vermont ski town | Fox Business
Nobody does a big buy of real estate or any kind if they are expecting to get in serious legal trouble (Unless it is witnesses or pay the lawyers.) At the end, he does not go to jail, at the most, he gets to act in a bullshit court appearance where his skills as an actor will have him playing weepy and remorse whereas he will be given a slap on the wrist and found guilty of littering or some other crap, a small fine and probably 100 of community service, suspended. The insurance will settle on any lawsuit against him, and everything will be forgotten, and he will be revendicated by production for Fall season next year.