The first time I ate Honest-to-God BBQ was in this joint not far from where my wife's parents lived. It was religious experience and I was damned for eternity on how pork should be done. Then in Miami, there was this joint near MIA where smoked pork was done so good, even my quiet Father In Law demanded to see the owner, identified himself as long-time BBQ eater and proud Southerner and congratulated him on a most delicious BBQ.
What both places had in common was huge stacks of wood on the back to feed their pits: They BBQed on site. Hell, many times we visited, the pork went from the smoker to our plates or bag to go home. It does not get any fresher than that.
Yesterday to celebrate my weigh loss, I took the missus and MiL to a very famous location in town, recommended by several people as to have the best BBQ in town. When we arrived there, I saw no smoke, neither I smelled the wafting aroma of pork over coals nor I saw cords upon cords of wood stacked anywhere. It was not a stand-alone place, but at the end of one long building with other assorted stores  Still, I gave them a chance only to be properly disappointed.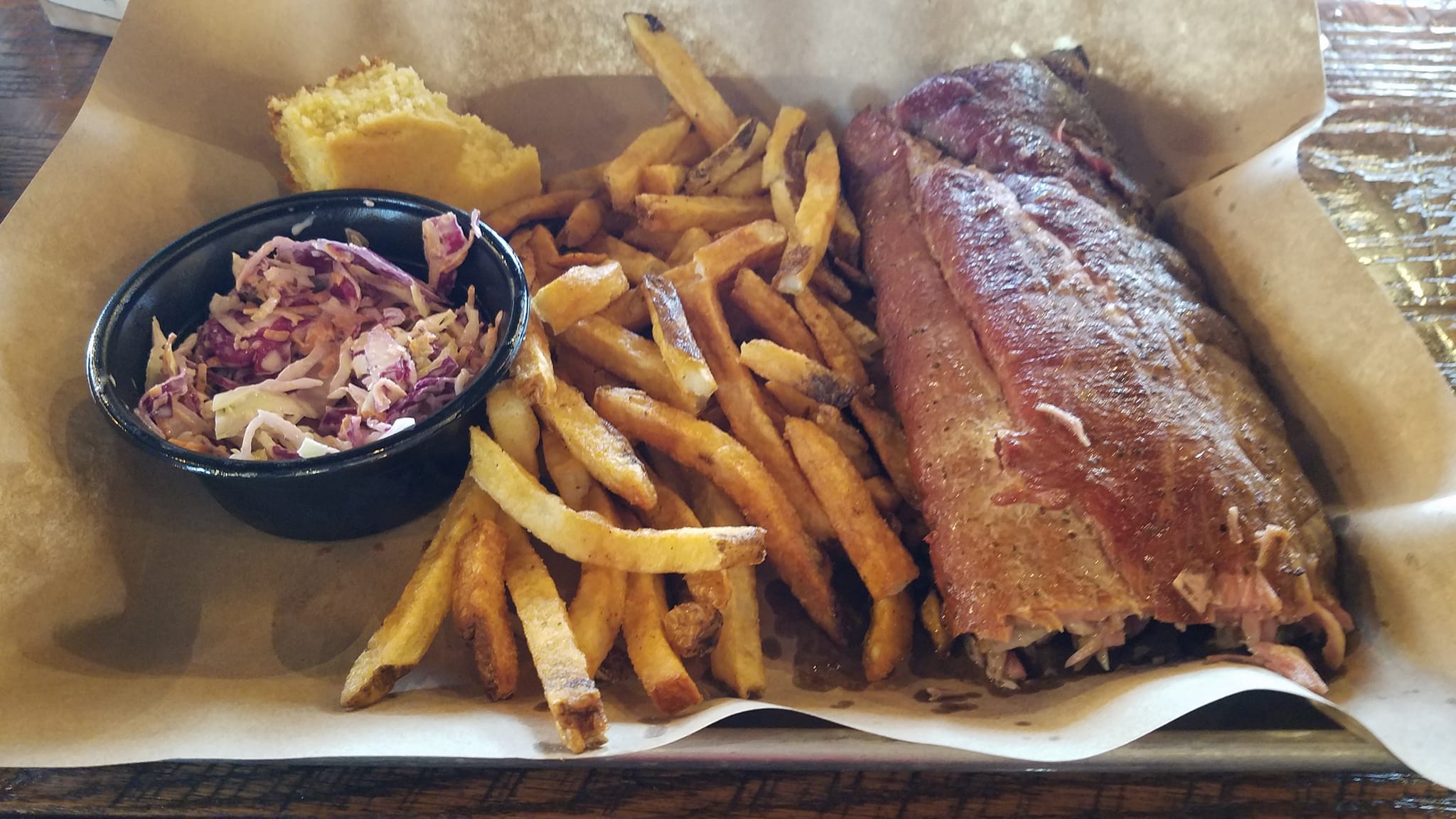 To be nice, I'll just say it was bland and I am complimenting it. No noticeable smoke ring, but at least it was soft.
The place had a selection of different BBQ sauces, but that is not the issue. Any meat, properly prepared should be able to stand a test of flavor without the need of external post-cooking sauces or creams. The fries were OK, the coleslaw the same and both overpriced.
And they put sugar in their cornbread. I believe that is illegal in Tennessee.
These were done by yours truly. Suckers tased 50 times better and cost a helluva lot less.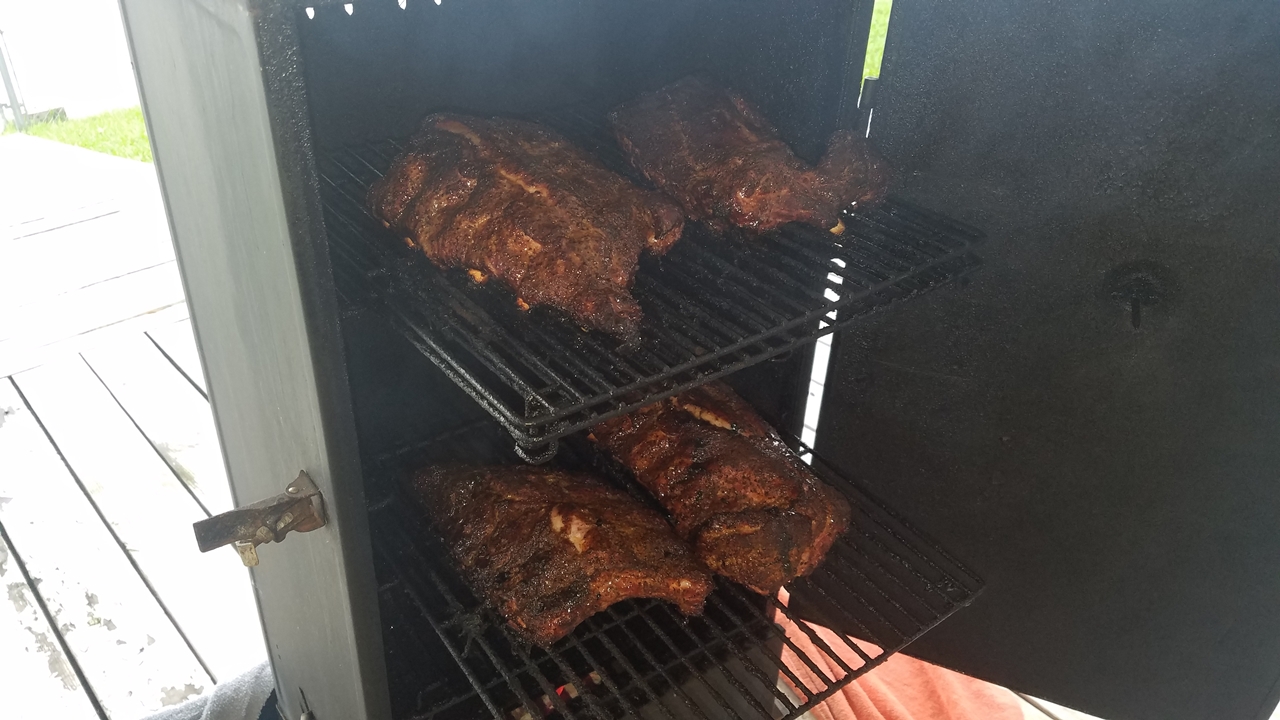 The smoker collapsed once again before we moved to TN, so I just dumped it figuring good BBQ was available everywhere.
I was wrong.
If I find a good source of pork, I will seriously think about getting back into smoking my own. That unless I do find a true BBQ joint and not an overpriced strip mall pork restaurant.