Your preferred Social Media is probably running with this already.
(Pics stolen from Zach A.)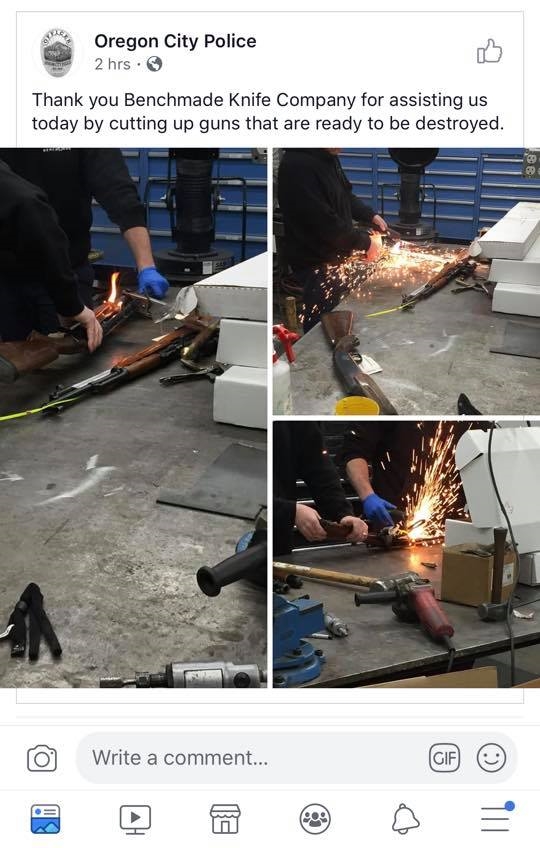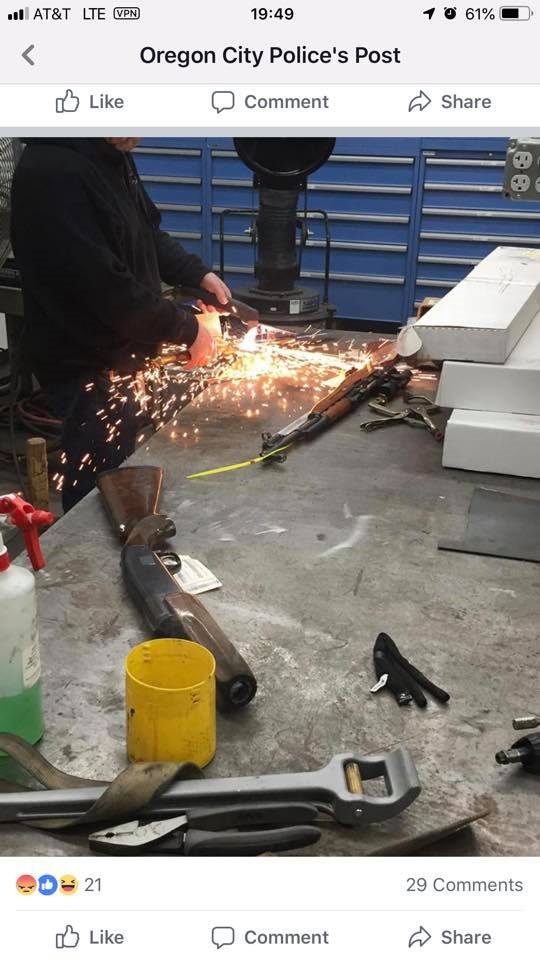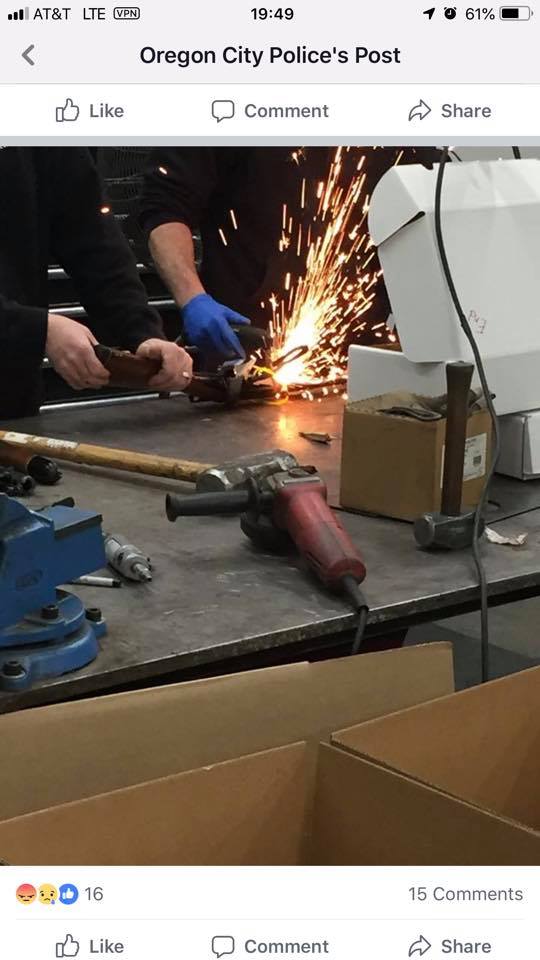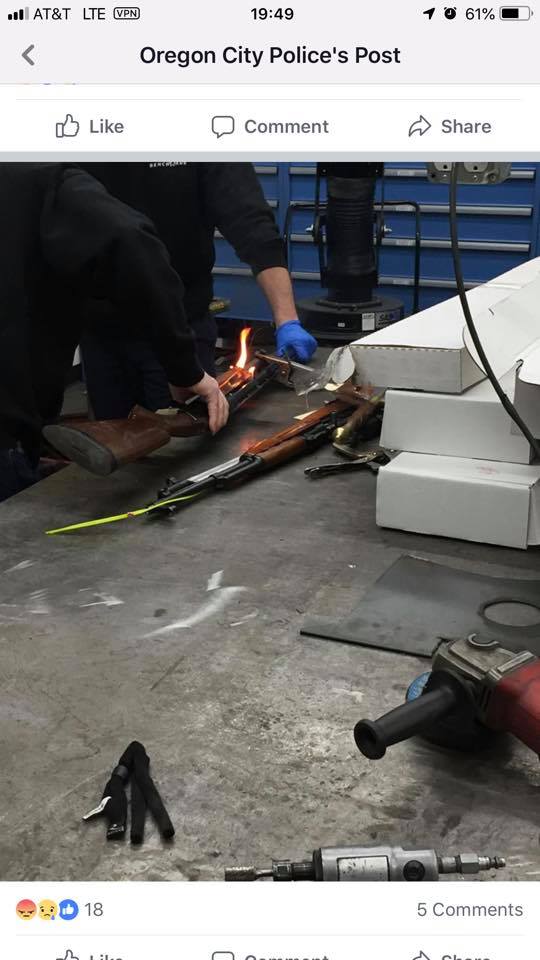 Is Benchmade so disconnected that does not know a chuck of his buyers see this as unadulterated treason? And the sad part is that Oregon City PD posted an explanation/semi-apology in its Facebook page, Benchmade is apparently doing something more important because there has been no response at this time [12:25 am (EST) 2/21/19] in the website or any of the social media platforms.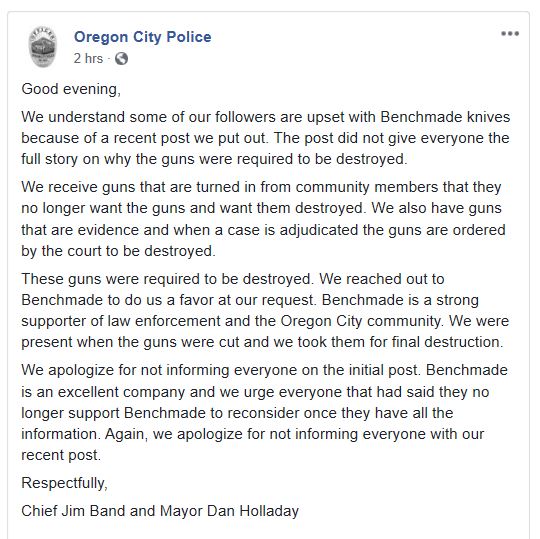 Being the internet such a great source of information, people already pulled the related campaign contributions. The Le Asis family, owners of Benchmade do have a long record of more donations to Democrats than the Republicans by factor of 10. Remind me again what is the stance of Democrats regarding knives? I sort of remember the Manhattan district attorney, Cyrus Vance Jr. being a bit of an asshole about knives and NYC has to be a great opportunity for sales.
Oh well, I don't own any of their knives, nor I can afford them anyway. Let's see where this one ends up later today.