I forgot to congratulate myself last month on Two Years Being Smoke Free and also Two Years Without Being  Preachy Asshole Against Smoking.
If you want to know, I did the Chantix treatment and worked amazingly well. I had no side effects.
But some smoking was done last Friday: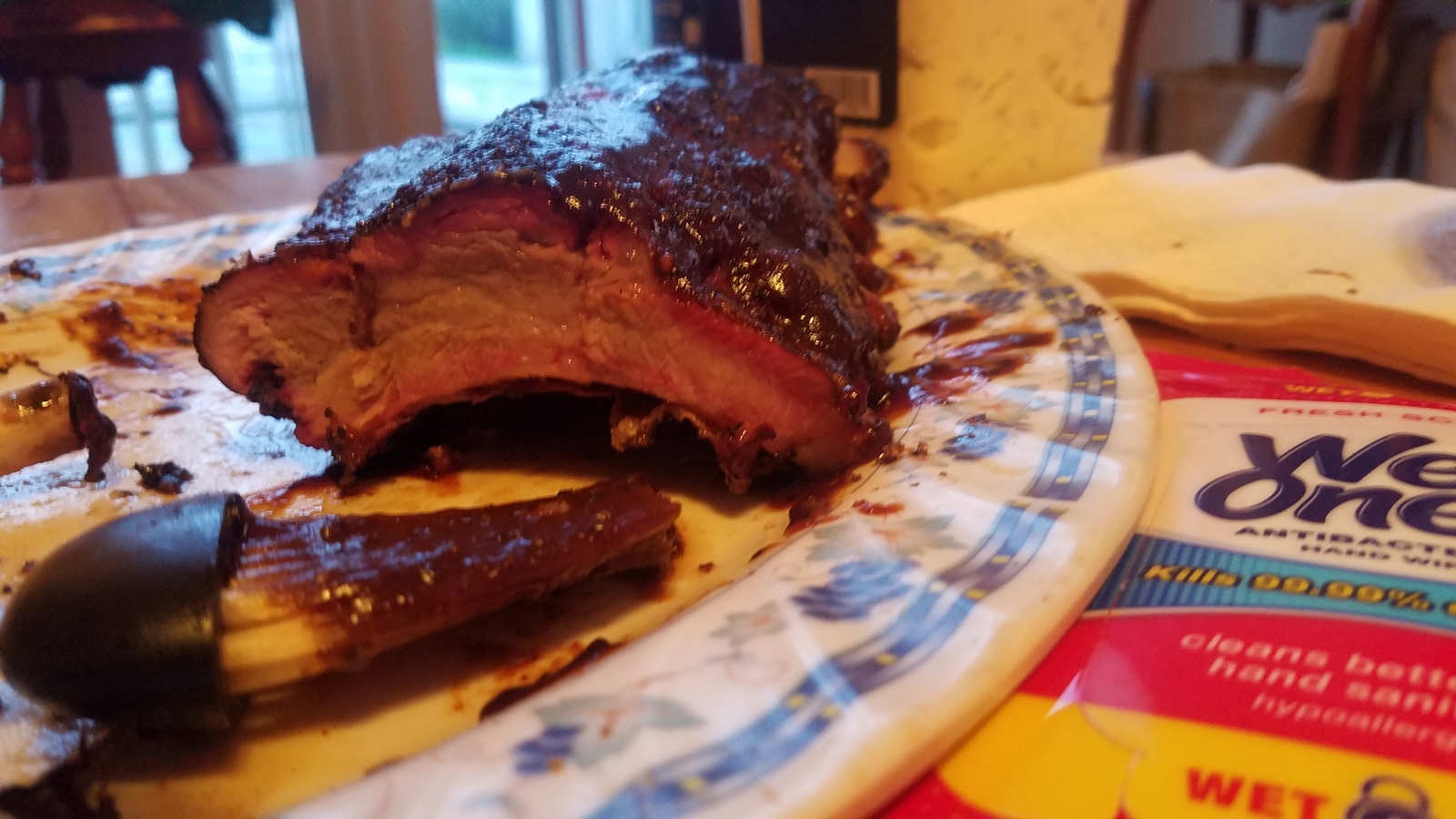 I love that smoke ring. And I feel I am getting better results since I began to slit the skin under the ribs. Three long cuts seem to do it fine.
And if you read about my fixing of the smoker back in May, I want to let you know it is still working like a champ. I don't know if the Cast iron pan may have something to do, but it seems that I can control the temperature better.
PS: We are using Jack Daniel's BBQ sauce. It adds some sweet & tangy without overwhelming the flavor of the smoke and the meat.