Since apparently for some, the vote is binary as in either or, I checked a Florida Sample Ballot and I am gonna do the following: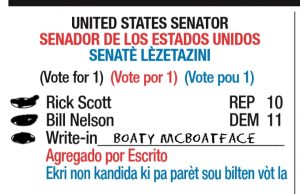 Not only I vote for both assholes, I write in a candidate we know has the support of many around the world!
"But that is gonna make the vote null and void!"
So? I voted the way everybody wanted and I got my vote the way I wanted…. everybody happy!