I have been musing for the truck gun & Travel Combo for a while.  I had settle for some sort of long gun that could also be taken in trips by air or by land in the same caliber of the weapon I would carry.  For long time, I lusted for a takedown lever-action in .357, but those suckers are mighty expensive.  I looked at survival rifles and every single one I saw are tragically a .22LR with or without a .410 barrel included.  One in a .22 magnum would have changed the game.
I am a 9mm man. All but one semi auto sidearm is in 9mm. I reload 9mm and I can tune rounds to my specifications and the needs of the rifle. If I have to travel, I do not have to worry to make sure I have the different ammo boxes packed, I just throw any box of ammo in the suitcase and I am done.
The it came the pistol caliber carbines. Mostly based in the AR platforms and for the most part you could buy a .223 AR 15 with a bunch of mags and ammo for the price of one AR in 9mm. Suddenly Palmetto State Armory is offering some truly amazing dealings and it gets interesting and affordable to go that way.
But after a lot of thinking, I am going to go with the Ruger PC. Hear me out.
It is a true take-down rifle. I know you can take apart and reassemble an AR, but it is not the same and not as fast. The Ruger PC has been out long enough and subjected to owners' abuse enough to prove itself a reliable weapon and if the aftermarket toy offerings are any indication, the Ruger PC is not going anywhere.
But what tilts the result in favor of the Ruger PC is that does not look Evil Black Rifle but more like an overgrown version of a 10/22.


Why the "racism"? Simply is because you don't know what kind of LEO or Airline counter person or many others who you may come across and turn out to be scaredy cats allergic to an AR 15 and will lose their shit at the sight of one. I hope I get to do some weekend travelling around  with the missus and I want to carry just more than a pistol with us in the car if SHTF. Since we will probably remain in the South, it is likely we will find cops that have some sense, but I always worry about the carpetbagger LEO from NYC or New Jersey who is gonna shit a brick and treat us like terrorists.
And I am even trying to figure out a simply looking case to carry it. Something with rad sides but that does not scream tactical. I am looking at some business-looking cases like this: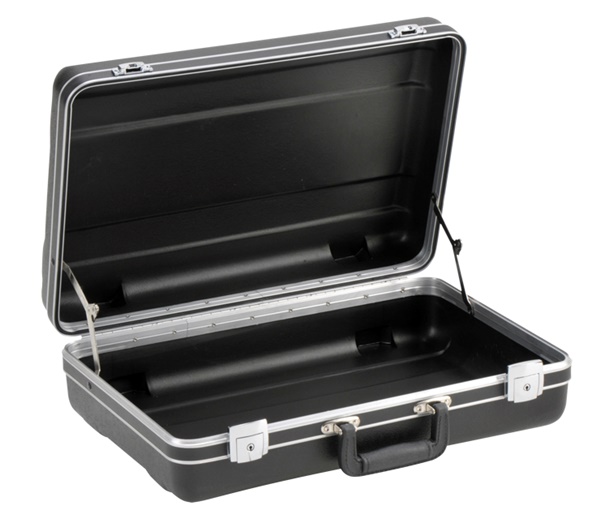 Interior measurements are 19×12.25×5.50 and if the read the specs right, I have plenty space for the rifle, a sidearm and magazines.  Paint it pink or red, add a bunch of My Little Pony, Care Bear or Sponge Bob stickers and nobody is the wiser. I already look like a grandpa, so they will assume I am taking toys back to my grandkids or I am a very weird old man.
Your thoughts?