From the comments: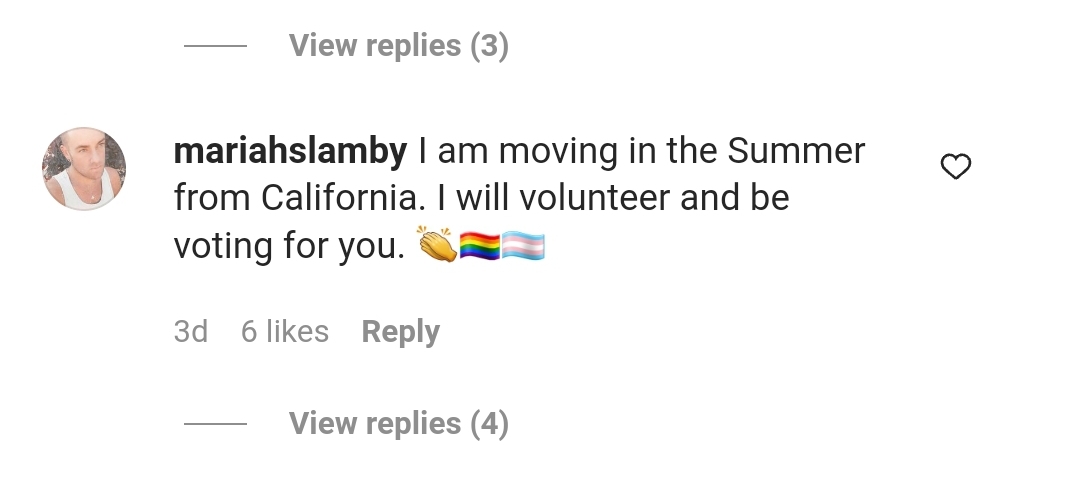 A Tran-activist leaving the shithole of California to move to the free state of Florida and then vote for a Democrat who is actively campaigning for groomers to talk to kindergarten and elementary school children about sex.
Please stay the fuck back in California.
Red states, like Florida, need to pass laws to keep these people out.
If you move from a Blue state you should have to pay a 100% property tax and wait 10 years to register to vote.