My big kit came is in a blue zippered bag that is nothing but that: no compartments or even a simple separation which means it does not matter how you fix the bag, the moment you move it, contents shift and the stuff you want no longer can be located where you left it . I like the old school paramedic had cases that look like they stole the idea from the bass fishermen and painted it orange but I see the new flavor is the soft case and tend to be a buttload cheaper that whatever you can find in hard cases.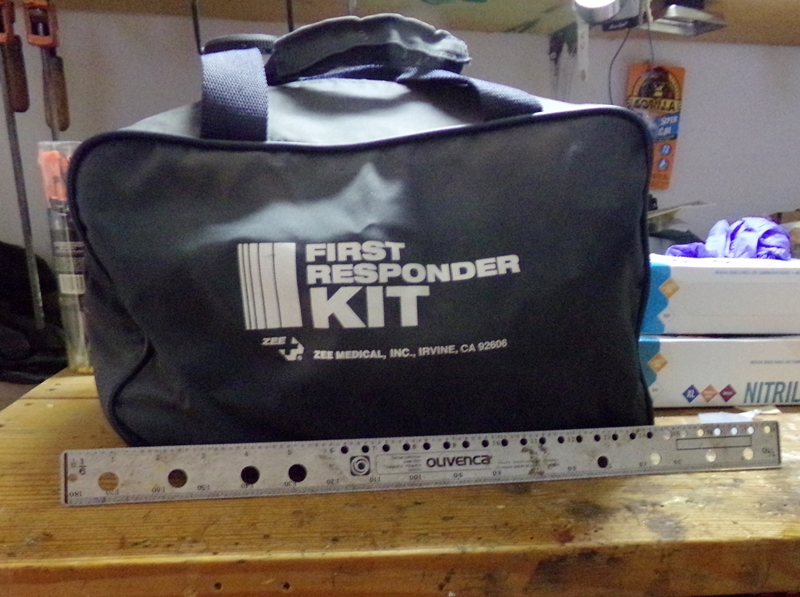 This is the ugly old sucker. Size is about 13.5″ by 9″ x 9″. The replacement can be bigger, no problem. But it has to have some sort of pockets/division where I can keep stuff in one place and find it when I need it.
Open to your suggestions. I am cheap, so used in good condition is an approved alternative.