There is a new "gun social place" called Smoke & Thunder (dot come!) which is not starting right. I mean, it is not even a left foot beginning but more like dragging ass over everything.
These cats are weird. They want the big names to be a part of their network so they create profiles for them without asking for authorization to do so. We are not talking blocking a name so only the person or company with the right to use it can access it, but creating an account & profile. And since they do not make a distinction between which is "reserved" and which one is just the person or company, it leads the less than attentive to believe major names are behind the new "gun social place."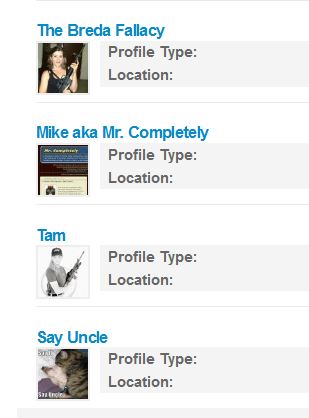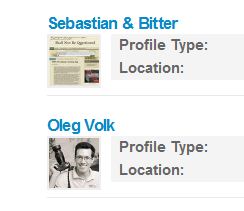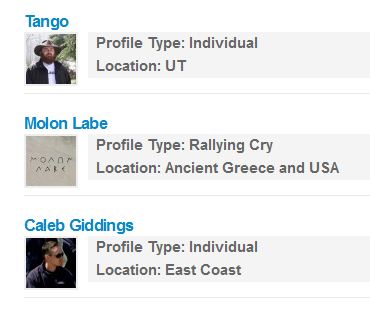 The above are some of the names I found inside. I know that Uncle has not registered, Caleb was commenting about this puppetry over Uncle's and Tango was being reached via Twitter by Barron. I'll refrain to comment on the rest but kinda doubt it. By the way, if you are gonna collect the best gun bloggers around, it is kind of stupid that in your blog you come down nasty on blogs.
The obvious question is: Who is behind this puppetization of bloggers' socks? And why?
UPDATE: Changes suddenly occurring at the Thunderous Blunder. Oleg is now an innactive dummy…account. Who shall be next?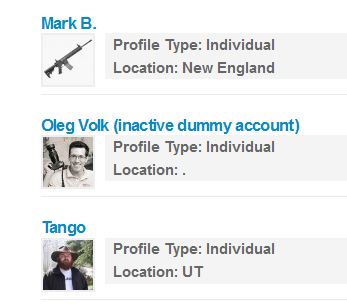 Tango said that he registered himself. His opinion is that "They're bottom feeders. Trying to consolidate the hard work of others." And IMHO there is a lot of truth ringing there.
Barron Barnett: "Nothing quite like violating the #dontbeadick rule." 🙂
UPDATE 2: We can do what we want! It is legal! That appears to be Smoke & Thunder response to complaints about their Third Party Sock Puppetry. And just like Kelo versus New London, it can be both legal and totally douchebaggery.
I just confirmed via Facebook that Breda's profile was Third Party Sock Puppetry. She complained to them some days ago and this was their attitude.