Biden's handlers once again gave him a script full of mistakes and he got to repeat lies talked about the Second Amendment: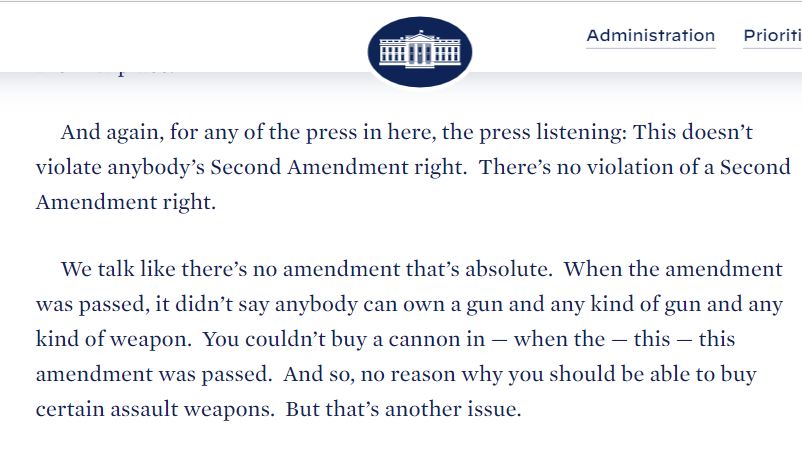 And again, for any of the press in here, the press listening: This doesn't violate anybody's Second Amendment right.  There's no violation of a Second Amendment right.

We talk like there's no amendment that's absolute.  When the amendment was passed, it didn't say anybody can own a gun and any kind of gun and any kind of weapon.  You couldn't buy a cannon in — when the — this — this amendment was passed.  And so, no reason why you should be able to buy certain assault weapons.  But that's another issue.
Remarks by President Biden at a Gun Violence Prevention Task Force Meeting | The White House
Clayton Cramer dug into the Library of Congress to find ads for the sale of cannons back in 1799, 11 years after the Constitution was ratified. I also searched and got a screen capture for your viewing pleasure.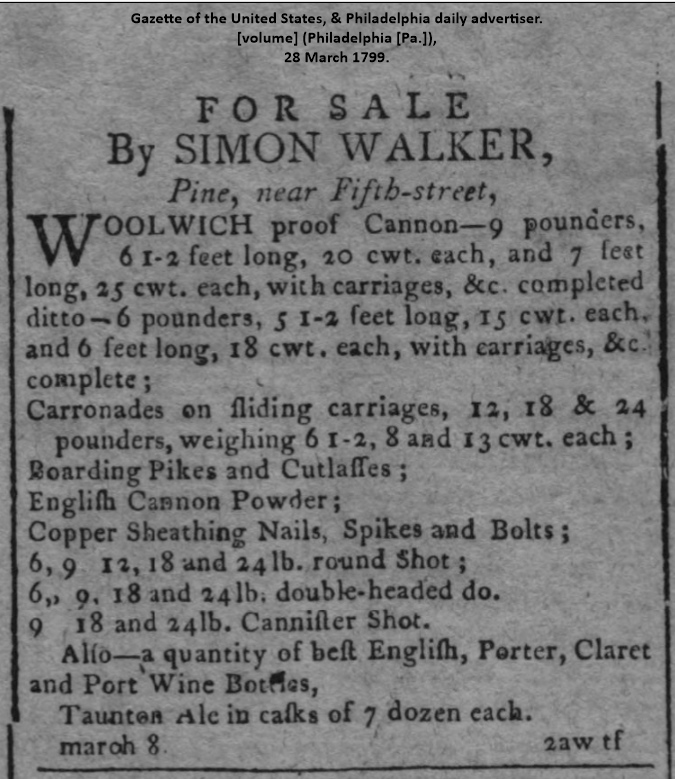 If you click on Cramer's page, you will see that the ad is from July 1799 while the one above is from March of the same year. That seems to indicate this was not a one-off sale but a regualr offer of selling goods, in fact, that year you can find a similar ad from Simon Walker starting on January 2 (5th column, below the fold).
And he was not alone. Same paper, January 1. 1799:

And again, same paper January 3, different seller: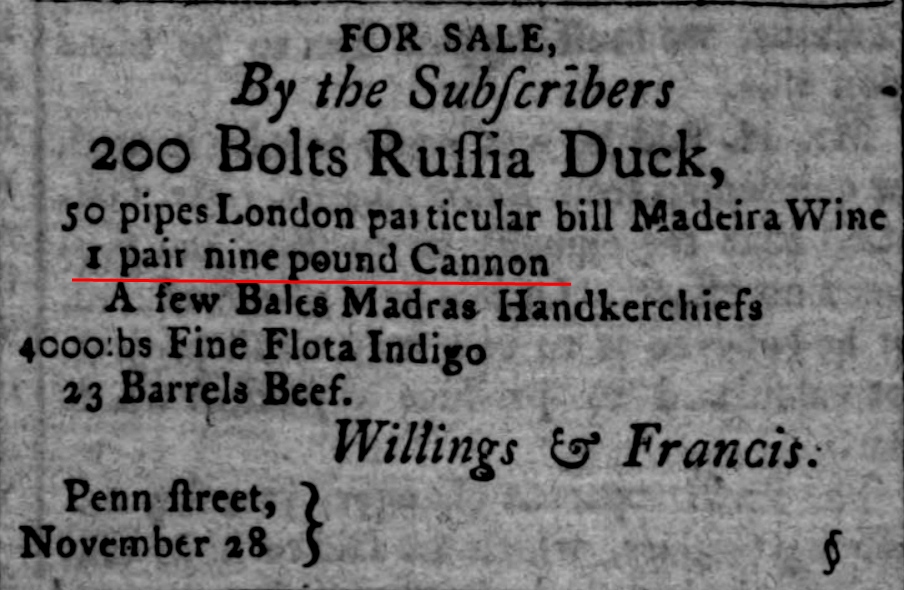 And again, another seller in December the same year: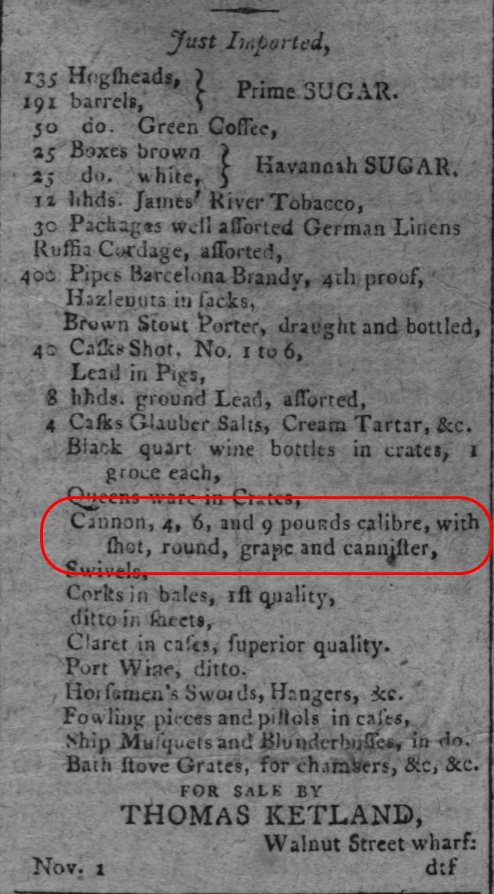 And to finish the idea that cannons were absolute realm of the military, we have this other clipping of rather unfortunate news. From Rhode-Island Republican. 10 July 1802: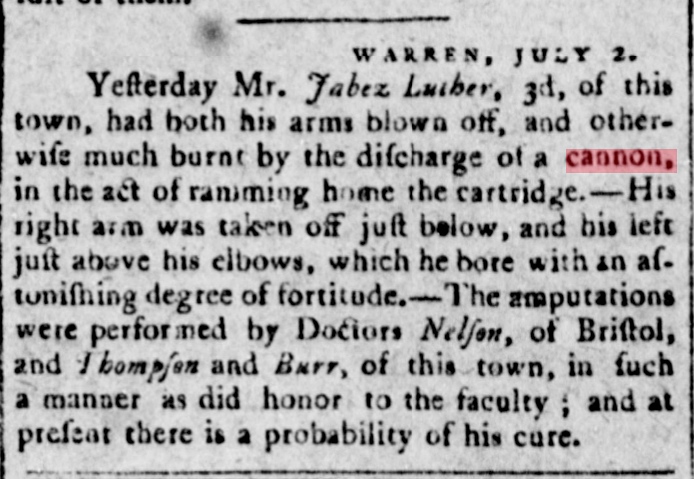 It is Mister Jabez Luther, a civilian and by the narration about his disposition, a true badass.
And with that, we close this sad chapter of Gun Control misinformation once again. You should bookmark this page because you will see this idiotic asseveration again in the future and will need to shut them up quickly.