There is a reason why this blog is called Gun Free Zone. GFZs are possibly the stupidest "safety" policy measure created by Liberals and only based on the vacuous concept of "If you Post it, they will Obey it."
After hearing about the shooting in Umpqua Community College and waiting to see what was actually information versus filler bullshit, I made this meme to mess with people in both Facebook and Twitter: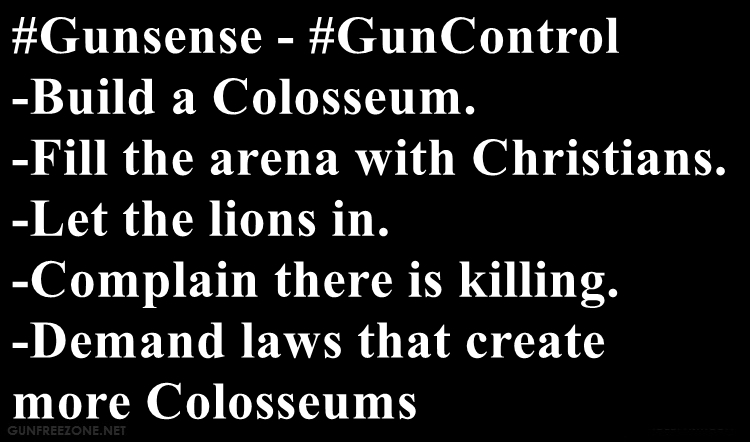 A couple of hours later, I find out that Chris Mercer, the asshole-shooter was actually targeting Christians for execution. My use of a historic reference turned out to be too close for comfort, but dead-on.
Although Oregon Law allows for Campus Carry, Colleges can (and do as in the case of UCC) impose internal measures forbidding or discourage the carrying of weapons by students: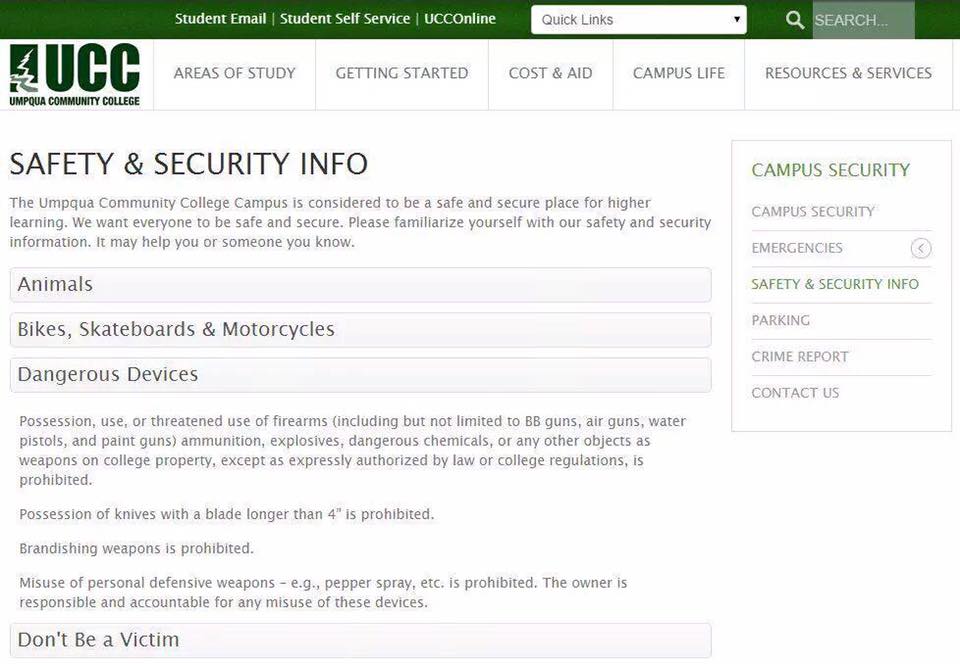 And then we heard about the actions of Chris Mintz, Army Vet who charged Asshole Chris Mercer with nothing else that his desire to stop the killings but otherwise unarmed. Wouldn't we maybe telling a different story if we would allow people like Mints to carry on campus without the made up fear by some Beta Males wearing jackets with elbow patches that it would lead into wild shootings by drunk cheerleaders?
Although President Obama came out swinging for more gun control (and I think also before it was confirmed or even known that Asshole Chris Mercer targeted Christians) I did sense a small shift in the general population about the futility of Gun Free Zones. A small one for sure, but it means that at least some are starting to consider they have been lied all these years and may want some change which is not aligned with the Gun Control Narrative. I can only hope and work for that change to snowball.
In Florida, the bill for Campus carry has been re-introduced. And even though the Opposition will try to use the Umpqua Community College shooting and others to continue the ban, we just need to ask them how come the no guns policies in UCC did not stop the shooting.
It is time we cut the bullcrap and arm the Christians in the Arena. Even the sickest of human predators seeking victims, does not enjoy pain, losing blood or brain matter by the effect incoming rounds.