Not The Bee.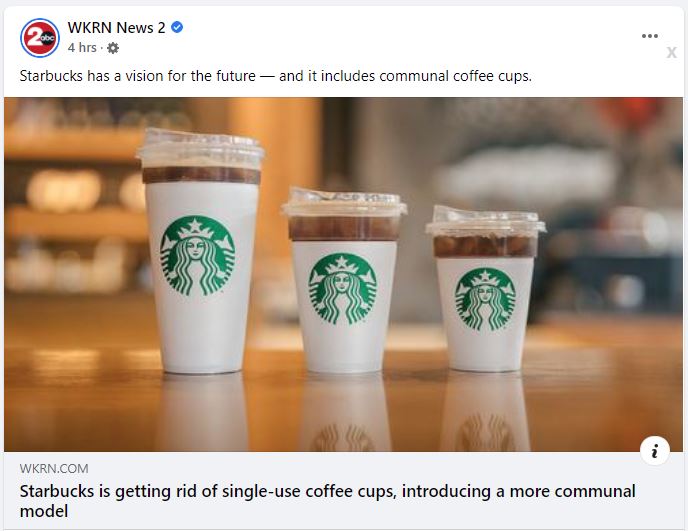 Starbucks has announced plans to rid stores of single-use cups by 2025 in favor of an all-reusable model. In a press release issued Tuesday, the company detailed plans to achieve its latest "planet positive goal" by encouraging customers to bring their own personal cups to be refilled, or by offering communal cups that guests would be instructed to return upon their next visit.

Those communal cups would then be professionally cleaned at the store and provided to other Starbucks customers, who would in turn repeat the process.
Starbucks is getting rid of single-use coffee cups, introducing a more communal model | WKRN News 2
I have seen the professionals at the store, the ones that still cannot spell "Joe" right. Somehow, I do not trust them doing a good job disinfecting the re-usable cups.
The term "planet positive goal" sounds like "If we can get this burnt coffee with soy milk and sprinkles drinking idiots to bring their own cup, we could save millions in disposable shit."
More power to them and Viva Capitalism! specially since I refuse to drink that swill.