The last several days have been abuzz in the TwitterWorld with the Jennifer Mom. Initially she fooled many (me included) as your traditional dumb-ass, All-feeling, no-brain liberal repeating the standard anti-gun verbose.
But troll always end up jumping the shark and eventually she posted several graphics with some seriously dumb messages in them and culminated today with the "Glock" her husband bought without her permission: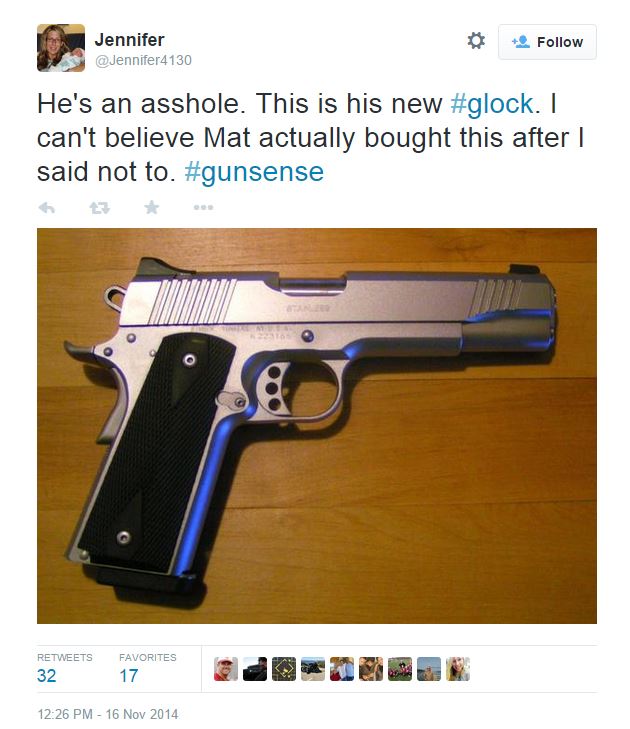 Now, we know that there are people out there that can't tell the difference between a Glock and a sewing machine, but what tipped the scales is that this pic is from Wikipedia and took all of 5 seconds to find it. In both pictures the gun have the same serial number and the Wiki page indicates that the photo was uploaded in September of 2007.
So, good job @Jennifer4130 and everybody else, stop feeding the Troll.
UPDATE: Sean Sorrentino also found that the photo in Jennifer's avatar is harvested from other sources: The Laughing Stork.