I can almost tell you what led to this very expensive towing bill: 1) Jeep was on 2WD rather than the recommended 4WD Low. 2) Not wearing the right tires for sand. 3) The driver was trying to do the stuff they do in commercials and splash ocean water because it looks cool.
Back in the time when Off-Roading was in black and white, we did go to remote beaches quite a lot but we had some basic tools and principles we followed. In tools, you carried chains and cables (we were too broke to afford winches), at least a shovel and something to slide under the tires if you ever got stuck like meter-long pieces of  2×4. As for principles, that was easy: Never EVER screw around where the sand gets wet and always be in 4WD Low.
You wanna know the funny part? Our tools were used to unstuck idiots that did not understand that just because you see it in the screen, it is a good idea to emulate.  Whatever pleasurable you see in TV or movies about the beach, it is probably wrong and that includes romance. How do I know? Don't ask.
Off-Roading rides on the simple principle of returning to the point of origin without a minimum of trouble and hopefully without the assistance of a third party. That means you need to manage your assets and yourself. And preparation is a MUST as there are no service stations or auto part stores in the middle of nowhere. You take what could break with you and you better learn how to fix stuff if you planned to go home with your 4×4.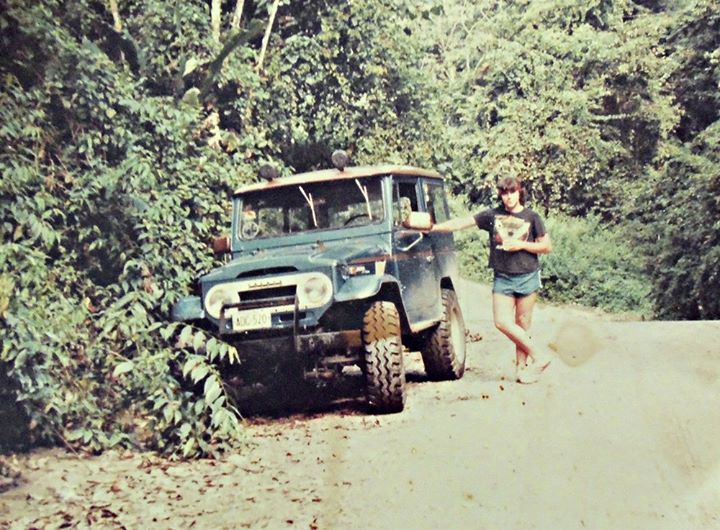 I eventually gave up Off-Roading because it was affecting my back. I had taken too many liberties with my vertebrae prior to going into the driving wild and it was starting to show with all the jumping you did on that stiff suspension.
I still miss it.