Jorge Ramos has been the principal sufferer of Trump Derangement Syndrome in Spanish-Speaking TV.   Freedom of Speech and safety to Hispanic was all but dead because the abuses of Trump.
But it seems today, Mr. Ramos got a dose how real tyrants operate: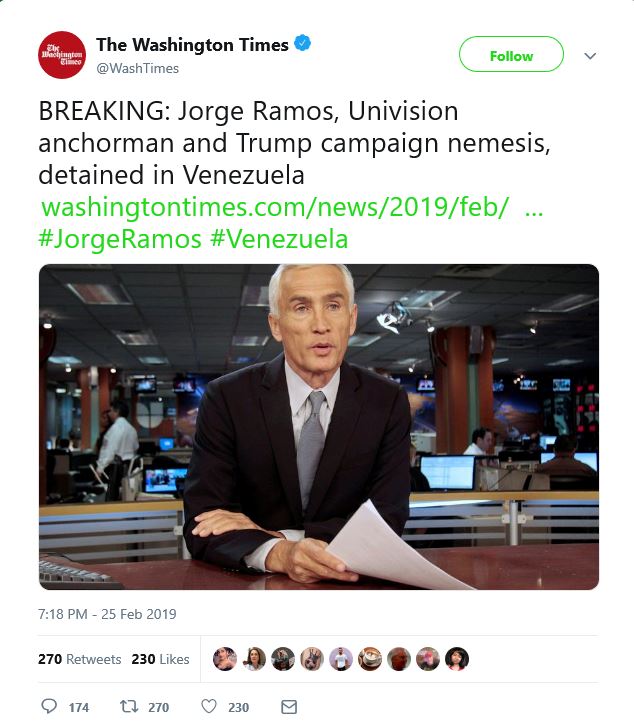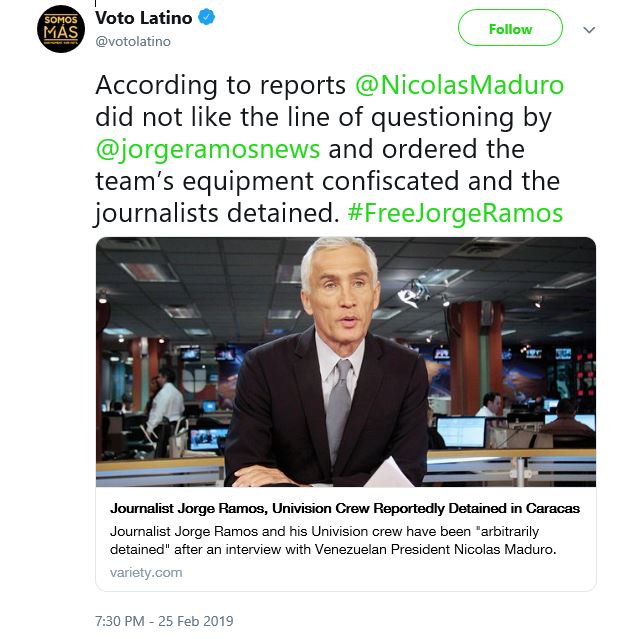 "They robbed us of our work, they robbed us of our equipment," Ramos told Univision by phone Monday night in a televised interview. "They don't want the world to see what happens when their leader is questioned."
Jorge Ramos And A Univision News Crew Were Detained After Interviewing Venezuela's Embattled President
But ask him again in a couple of days and he will tell you without any shame that Trump is worse.
Fuck him. Maduro should have given him a week-long stay in El Helicoide.