And the dumb ass that forgot to click the frigging button in the fob was me.
They took only a CRKT fixed blade knife I had for emergencies, not an expensive one, I think I paid under $50 from a buddy who was a  distributor. He/they opened my "Oh Sh*t! kit, dumped the contents but took nothing. Paperwork and other stuff intact, then again other than the kit, there is nothing of value in the truck plus it is a frigging mess inside (on purpose) so it is not a palatable vehicle to search.
What is embarrassing besides forgetting to lock the truck is that I get the nightly MDPD notifications: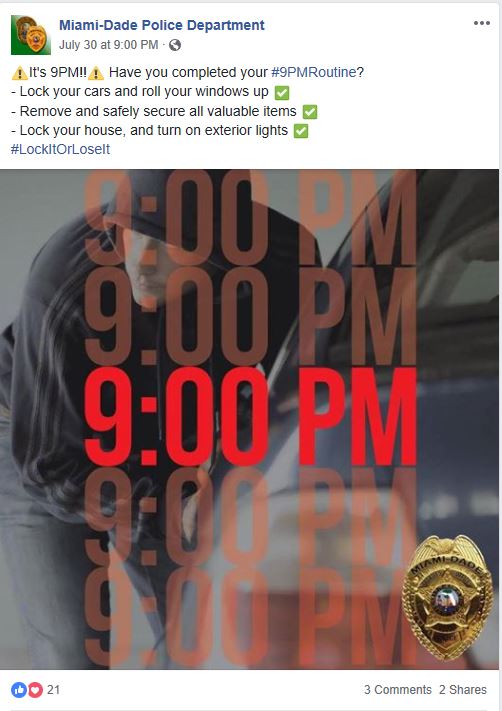 Serves me right for getting cocky.