I read this article a couple of times and I double checked it was not The Onion:
HIV-positive activist Josh Robbins first warned in November 2016 that Publix, Florida's beloved supermarket giant, was refusing to provide its workers with drugs that prevent HIV transmission. Nearly a year and a half later, the grocery chain has still not answered why it has adopted this health-care policy. The Lakeland-based company danced around the question again this week when HIV-focused website TheBody.com asked for an explanation.
In light of the conservative leanings of the company's founding family and its board, some critics are asking whether Publix has any business reason for denying "pre-exposure prophylaxis," or PrEP, drugs (known by the brand name Truvada) to its workers or if the company simply objects to the fact that the drugs are recommended for use by gay men, who are at higher risk for HIV transmission.
Publix Under Fire for Reportedly Refusing to Give HIV Meds to Workers.
I love the term "pre-exposure prophylaxis." In case you have not had your morning coffee, it means that some Gays working for Publix want the company to pay for a drug that helps not contracting HIV when they want to have sex with an unchecked stranger. Basically they want to irresponsibly go play "hide the sausage" and want Publix subsidize they don't catch HIV.  I thought the use condoms were the most effective way not to get HIV and a host of other STDs. Does that mean they are riding the beast bareback?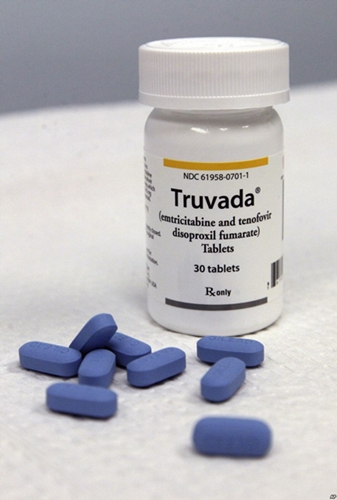 And how much is the monetary haircut? According to Drugs.com "The cost for Truvada oral tablet (100 mg-150 mg) is around $1,645 for a supply of 30 tablets, depending on the pharmacy you visit." 
Ladies and Gentlemen, according to some radical members of LGQBT community who probably does not want to wear condoms, it is the duty of a private company to pay for the unchecked sexual behavior of its employees at the tune of $19,740 a year. That is three thousand more than the Minimum Wage in Florida.  That means that in order to let some guy get his freak out over the weekend, Publix needs to fire the guy collecting the shopping carts and moping the spill in Aisle 5.
But yeah, it is Publix who are the heartless bigoted jackasses.
Dude, buy your own condoms.
---
Your Sub Sandwich just got more expensive, Publix caved in.