Today, the Violence Policy Center (VPC) released the latest update to Concealed Carry Killers, an online resource that provides examples of non-self defense killings by private citizens legally allowed to carry concealed handguns in public. Overall, Concealed Carry Killers documents 506 incidents since May 2007 in 36 states and the District of Columbia, resulting in the deaths of 679 people.
via VPC Identifies Over 500 Concealed Carry Killers, Including an NRA Lifetime Member.
I could not help myself and had to do some "art":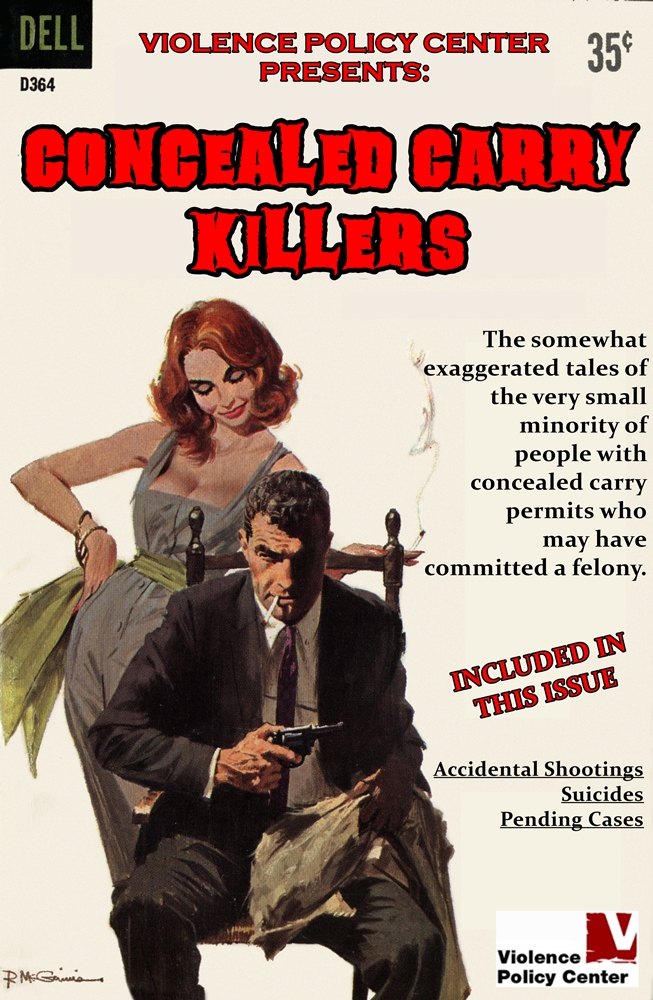 They have basically updated their old report by adding new pending cases, some that went guilty and removing those pendings that went not-guilty or determined to be self-defense.  Lots of accidental shootings and suicides to inflate the count.
Basically, a fresh shovel-full of the same manure.