Apparently Pepper Spray and flames do not mix…or mix way too  much.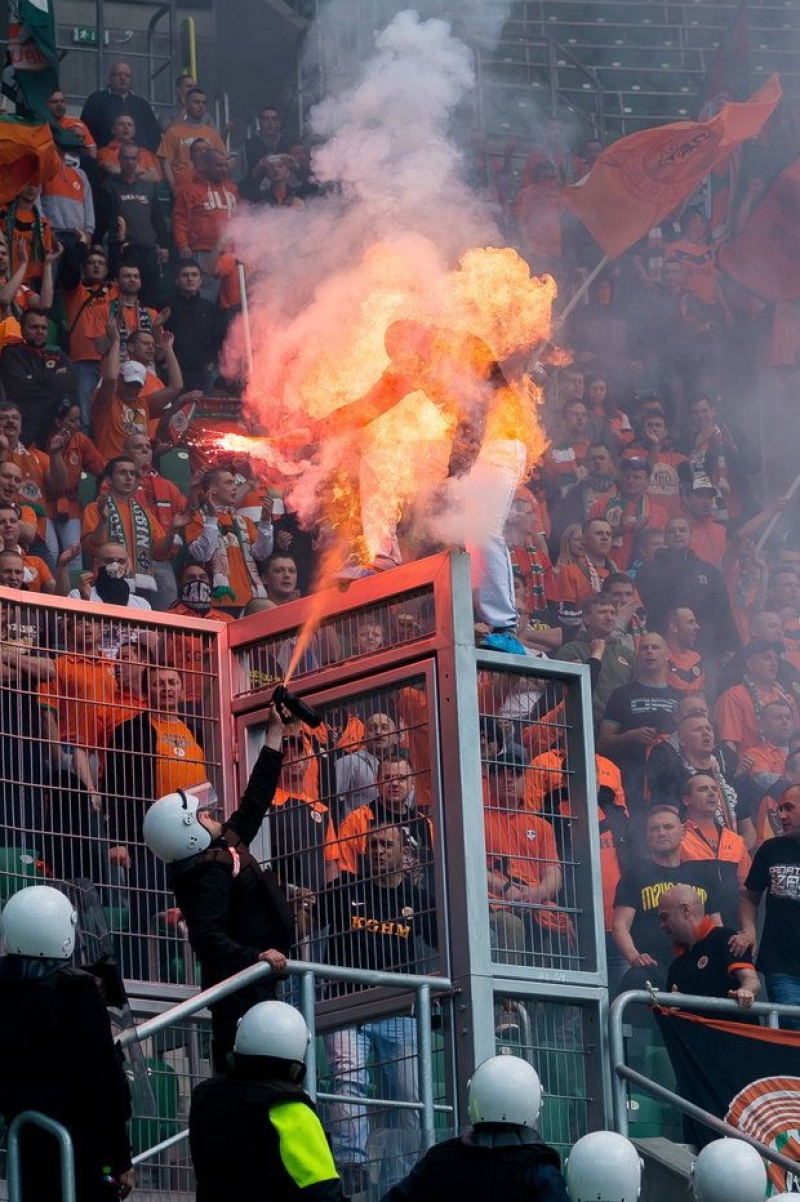 Soccer match in Poland between two regional teams. European fans have this thing about bringing fireworks and road flares to the games. A quick check tell us that the capsicum is mixed with propylene glycol for delivery. I am guessing that since propylene glycol is an alcohol….
In other news, you can now pepper spray and burn any spider at the same time.