Via @Tactical_review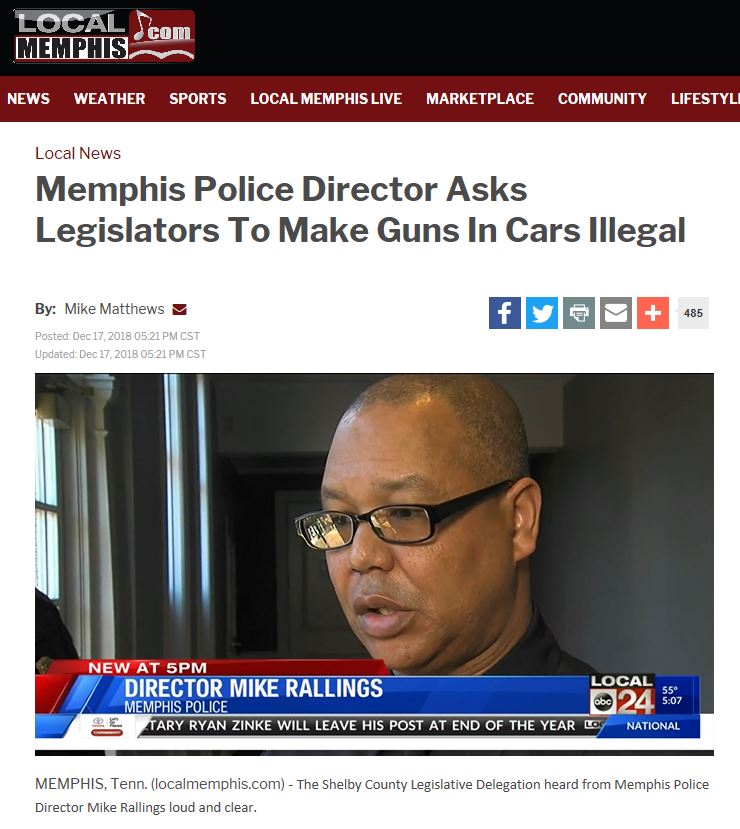 With more than 1200 guns stolen from cars this year, as opposed to less than 600 just a few years ago, Rallings doesn't think he has much of a choice but to ask.
Memphis Police Director Asks Legislators To Make Guns In Cars Illegal
And this is why I want to make 2019 the year we secure our guns in our cars.  If the numbers the Director gives are correct, Memphis has a very big problem with cars being broken into for an average of 3 guns a day being stolen. Not all cars have guns in them, heck I figure they are a minority so we probably have a crime being pretty much ignored by the cops. It is Memphis anyway and it is a crime-infested locale going back decades.
But, the issue at the end is one of personal responsibility.  We simply cannot become a supplier of firearms for criminals just because we were too lazy or too cheap to invest in a simple metal box with a lock to secure our gun inside a car.  We are also providing Gun Control with political ammunition to come after us and curtail our rights.