I took mom to the doctor's this morning and they had the TV on Univision. They have journos attached to the "caravan" and if we go by who they interview, the mass of people are only women, kids under ten and people over 60. What they mentioned was the location where they had arrived in Mexico: Tapachula.
I went to Google maps and located the town to find ou they are still way down south of the nearest entry point in the US Border, Brownsville.
That sis 1,089 miles and according to Google, it can be done by walking in 356 hours? That is 14 days by doing 77 miles a day every 24 hour, not happening unless all passed Ranger selection, including the little kids. Now, 25 miles a day seems to be a more reasonable pace but that would make it 43 days to reach Brownsville.
And here is another rub: From the border between Guatemala and Mexico (remember the bridge?) to the town of Tapachula is only 10 miles.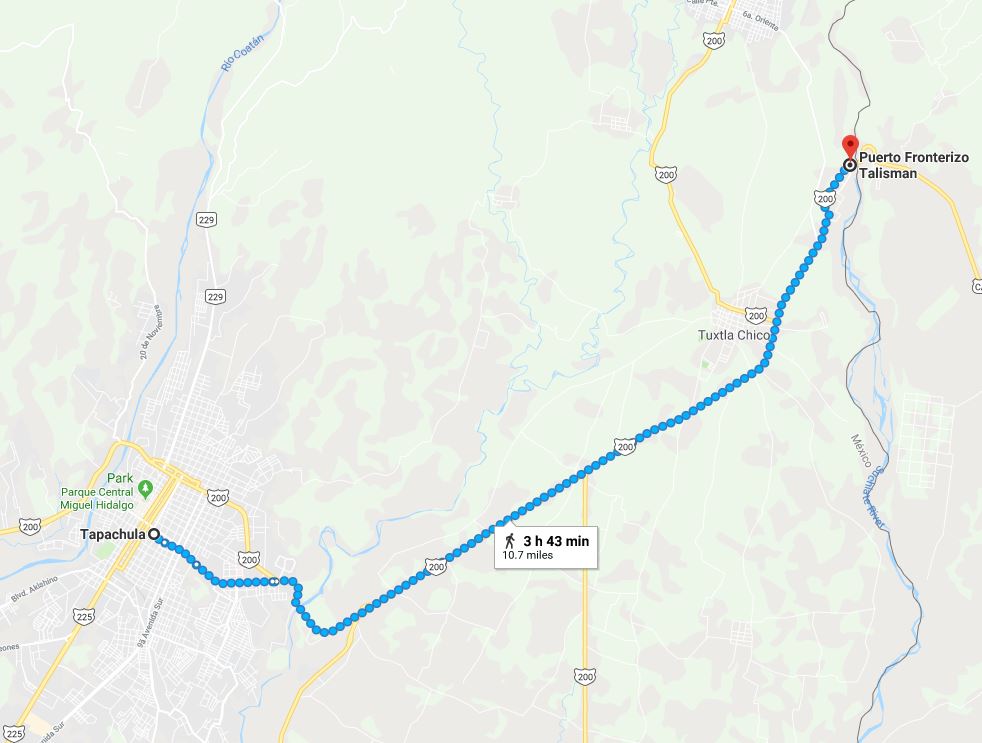 That is a one day gain, so unless Soros and Bloomberg cough up some dough and rent busses to take the 7 to 10 thousand "migrants" we may see them trying to reach US sometime early March, if they remain in the "caravan" at all.
If I were woke, I'd have to say this whole thing was concocted by Trump and the Republicans because other than a few militants, the idea of that many people just breaking through our borders and fuck you very much is not settling well with Americans and Legal Immigrants. I don't see a lot of outward support in the street to this Mariel-By-Land invasion.
We may end up with both Trump's Border Wall built fast and even my mine field.