From Miguel's post, I just had to check out the #WayfairWalkout hashtag.
What a shitshow of virtue signaling.
Over and over again, did people post the thought-terminating cliches of "babies in cages" and making comparisons to concentration camps.
What is worse is apparently the interaction between the employees and Wayfair management.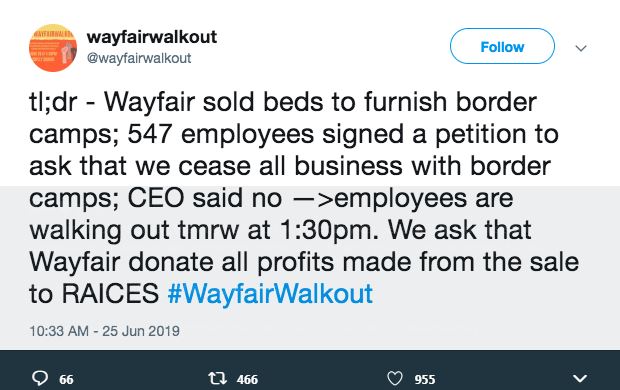 So 547 employees signed a petition for Wayfair to donate its profits to a group that provides legal aid to people making false asylum claims.
Then there was this: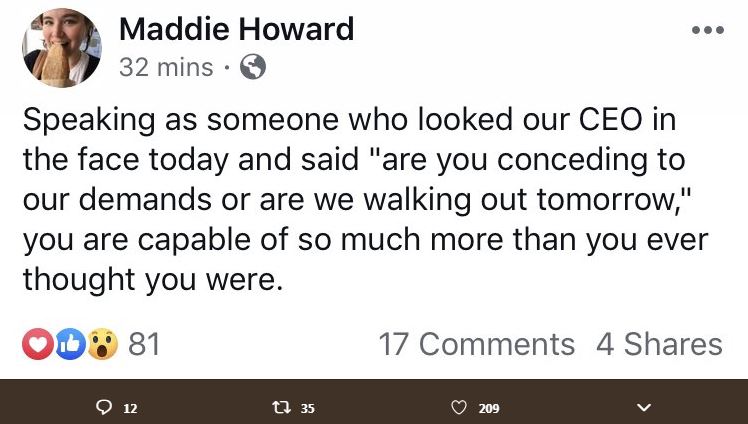 I cannot imagine looking at my management and saying "are you going to concede to my demands or am I going to walk out?" I'd get escorted out of the building by security and HR would mail me my stuff.
And what was their demand, besides donating profits from previous sales?
Cancel an upcoming contract worth $200,000.
So the employees, who are collecting a paycheck and benefits are demanding that their employer give up money and stop selling because they have bought into the most irrational talking points on a controversial topic.
This is how Wayfair responded: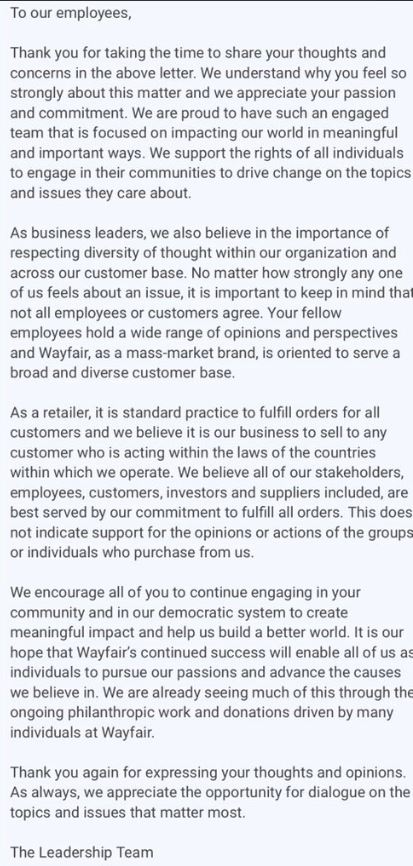 That was a decent statement. Far nicer than the "fuck you, you're fired" I would have gone with.
The way these employees have acted is exactly what we saw with the campus activists over the last few years.
These kids have hit real life and haven't changed. They expect their employers to bend over backward to their radical demands just as fast as their campus administrators did.
The problem is, this is bad for business. When the most radical activist employees get to decide who the business can take for customers based on politics, the company goes down the drain.
What these people have done is to make companies give a second thought to hiring millennials.
Everyone assumed real life would hit these kids and they would stop their stupid campus activism. Well, it hasn't. Now the corporate world is having to deal with this mess.
Employers are going to have to start seriously vetting employees to make sure they don't hire activists who decide to state a social media walkout because said employees don't like that company makes drinking straws or police uniforms or has a contract with some other group that is not liked.
These people have proven that hiring millennials is dangerous.
Automation is going to go up and millennial employment is going to go down.
Great job schmucks, your woke activism just hit your entire generation right in the wallet.