The same tired argument: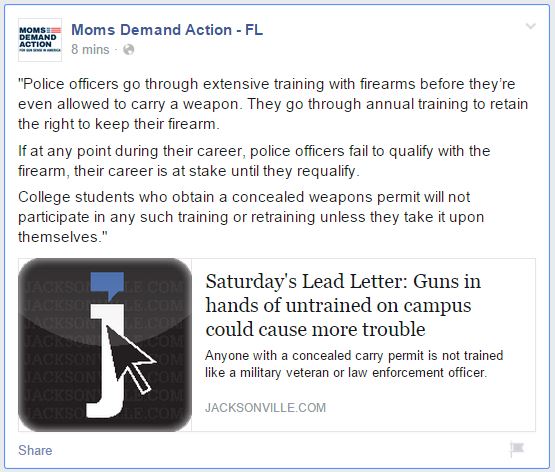 And abusing Barron Barnett's video to demonstrate the falsehood:
And one thing to remember is that Police Qualifiers have been reduced due to the cost of ammunition and that cops have to be paid during such qualifiers. Let us not forget that cops are not mandated to keep a training schedule or refresher during the year and that the qualifier means a good shoot is anything that hits the black zone.
There is a reason good cops either take the time to train at their own cost or participate in competition: The establishment does not provide for it. A sedentary gun owner going to the range maybe three times a year will probably shoot 3-4 times more than the average cop.
And the stories of civilians unloading a magazine and hitting the wrong person or missing altogether at their intended target are almost non-existent while the opposite is unfortunately quite common.