The thick crowd, including actresses/moms Julianne Moore and Melissa Joan Hart, marched across the bridge into lower Manhattan behind a "MOMS DEMAND ACTION" banner.
Source: Moms march across Brooklyn Bridge to seek gun control – NY Daily News
The Thick Crowd? These are pictures from the Moms Demand own Facebook Page. As usual, they do their camera angle thing, but they posted one too many photos.
Looks packed…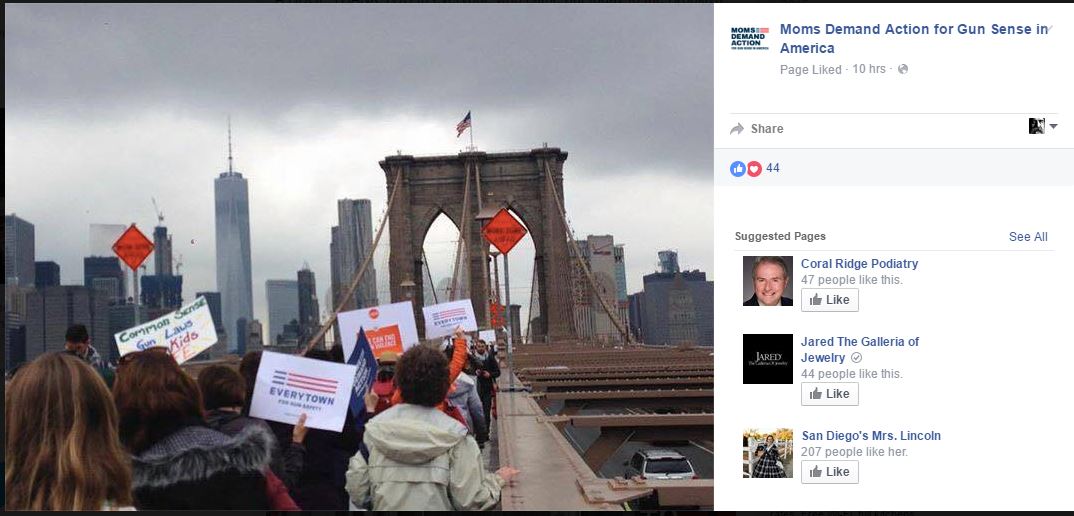 Then again, maybe not so packed…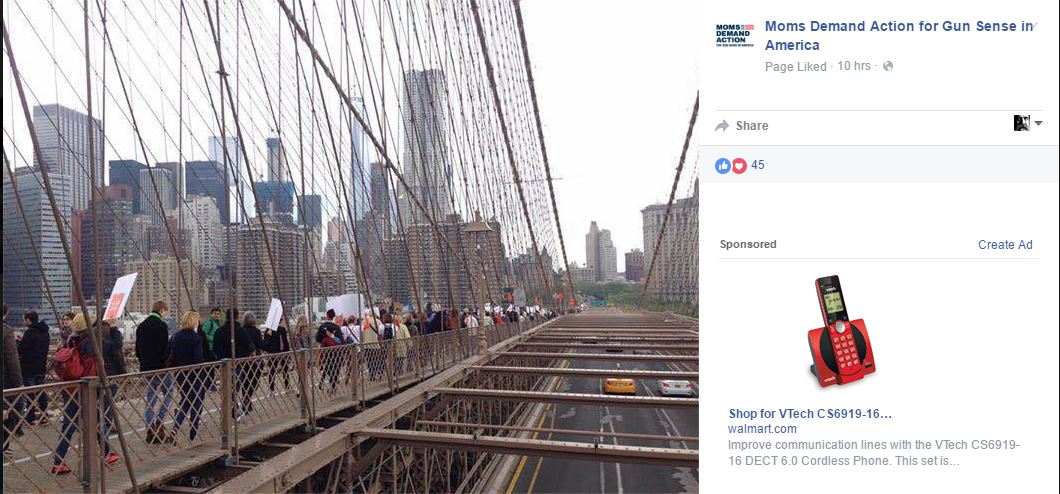 But they had celebrities! Like Julianne "Desperately Seeking Relevance" Moore!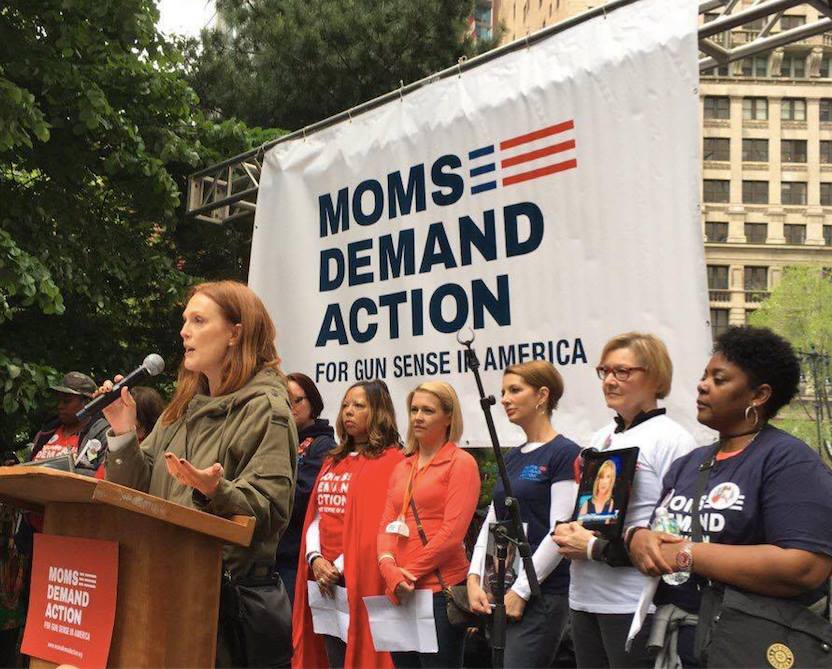 My guess is that after spending all that money hiring companies to do their astroturf, they did not have much left to bus the paid volunteers in Craigslist.