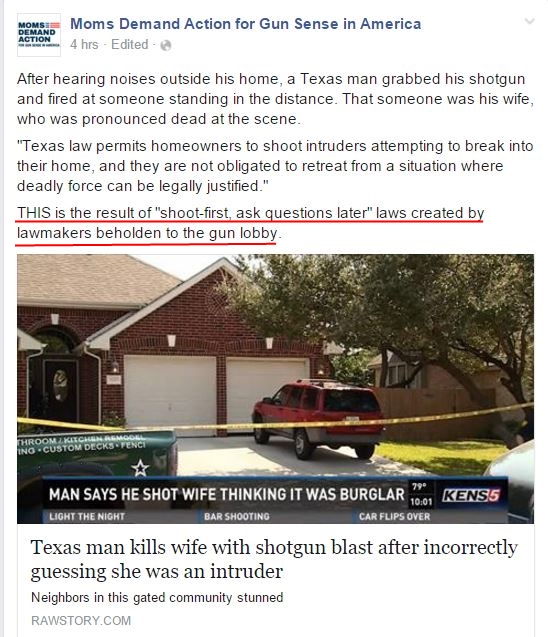 Should we tell them that Castle Doctrine was defined by Sir Edward Coke, in his The Institutes of the Laws of England, 1628? The NRA came to be a couple of centuries later and unless Wayne LaPierre got his hands on Doc Brown's DeLorean and pulled a Back To The Future, I really don't see how the "gun lobby" had anything to do with its creation.
But Lies is about the only message Shannon and Co. can put out for her followers and the loyal media lapdogs.
PS: RULE FOUR states that you should make sure of your target and what's behind it. An innocent woman is dead because of that brutal violation. Get a light for your night weapon and challenge verbally and loudly.