Another one fresh from the source: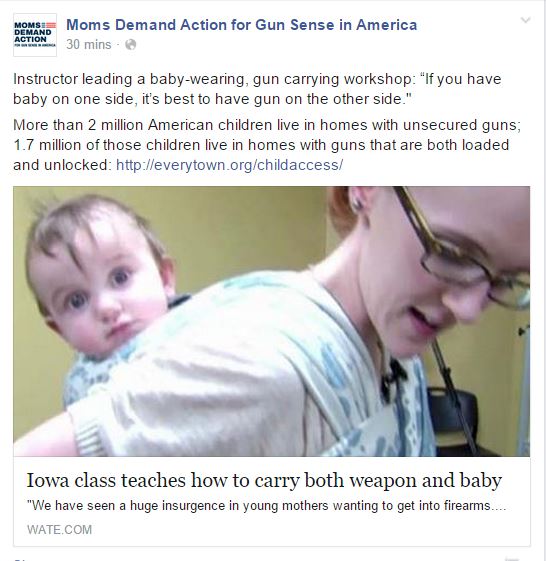 Many of you know Limatunes. If you don't this young lady is not only a top notch firearms instructor, but will kick your but in Krav Maga while giving you the whole story of the 1911 as conceived by JMB and the variations that came after. In other words, you really don't want to mess with that book showing such a delicate cover. Fools who dare test her knowledge at the gun shop or at DefensiveCarry.com , soon found themselves beaten down merciless… by a girl. (Of course, none of us had the guts to dare her, so we were never beaten by a girl, only schooled)
She has been researching carrying a gun with a baby since she got pregnant for the first time several years ago. As with everything she does, she was methodical, tested and tested again and she has not stopped learning as any good professional would.  So, what she teaches, you can rest assured is not some weird figment of tacticool imagination: She knows her stuff.
But this post wouldn't be fun without the traditional MDA Comments Collage. Enjoy!
You gotta love those calls for forced sterilization.  Such nice, loving people, aren't they?