As I posted yesterday, their great assault protest that was going to bring down Kroger to its knees, was barely more than the local Girl Scouts getting ready to sell cookies and they admit it.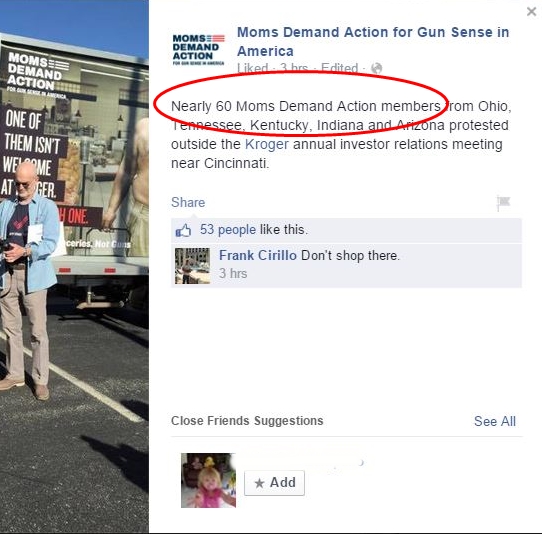 Can you imagine what we could achieve with their budget and media presence and our numbers?
Maybe that is what scares them the most, that we could.