They went back to the same tune this morning: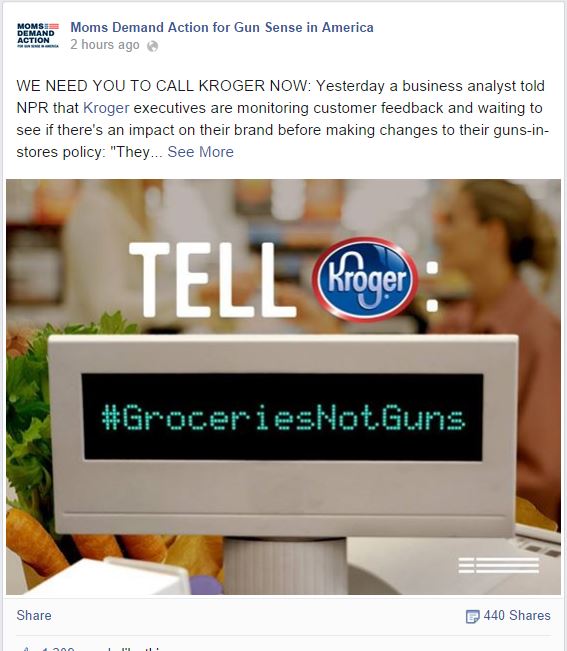 So basically, dear Kroger: make sure we are safe by not allowing Law Abiding Citizens legally carry in your stores. But being beaten by a rampaging mob is OK with Shannon and her friends.
PS: at the end of this video (1:17), we can hear the owner of the smart-phone asking for "somebody to call somebody" to help the victim. First: You still do not know about 911? and Second: YOU HAVE A FRIGGING PHONE IN YOUR HANDS YOU DUMB *****!
Deep breaths….taking deep breaths…..
But guns in the hands of the gun nuts are dangerous in supermarkets as two individuals found out when they tried to rob a Kroger in Indianapolis and got shot for their criminal efforts.