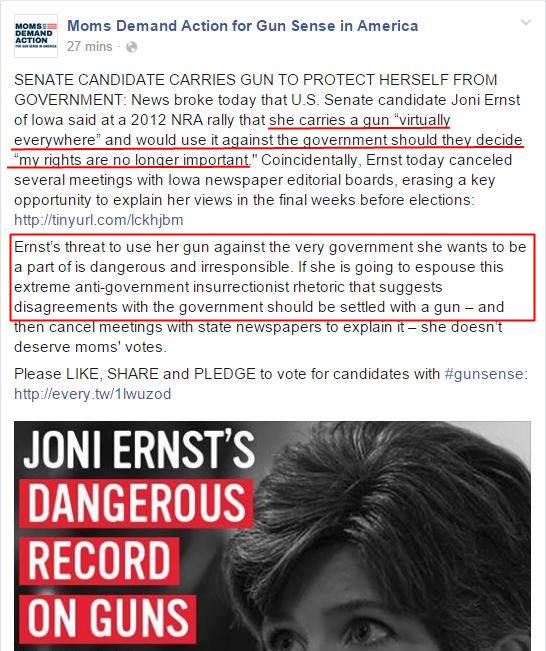 This is not good. We know that the Gun Ownership = Treason meme is exclusive part and parcel of CSGV. I know that The Bloomberg Gun Control Amalgamated pretty much ignore the rest of the Gun Control organizations, but stealing somebody else's strategy is low.
Incidentally. I have not heard the cries and hues of Moms Demand or anybody else when a Concealed Carrier was found drunk in the street carrying a sidearm and spare ammunition in the middle of a very public and very volatile public demonstration.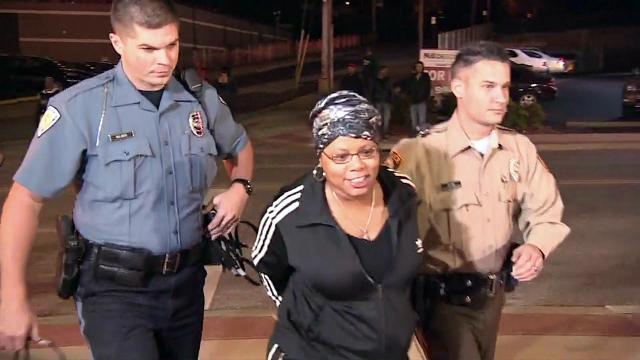 Jamilah Nasheed was arrested Monday by St Louis PD   for "Failure to Obey Lawful Order of Police and Manner of Walking in the Roadway. " (Basically blocking the road and not getting off when told).  At the time of the arrest, the officers detected the smell of alcohol and also found a loaded 9mm pistol on her. She is a State Senator & notorious for being anti-gun…except when it comes to be of her business as she admitted to have a permit to carry. Everybody else….
"Individuals that are pushing for the right to carry don't really understand what happens in my community and the inter-cities,"
Jamilah Nasheed, January 2014
Another member of the "Guns for Me but not for Thee" Club.