If they could not make themselves even dumber and useless: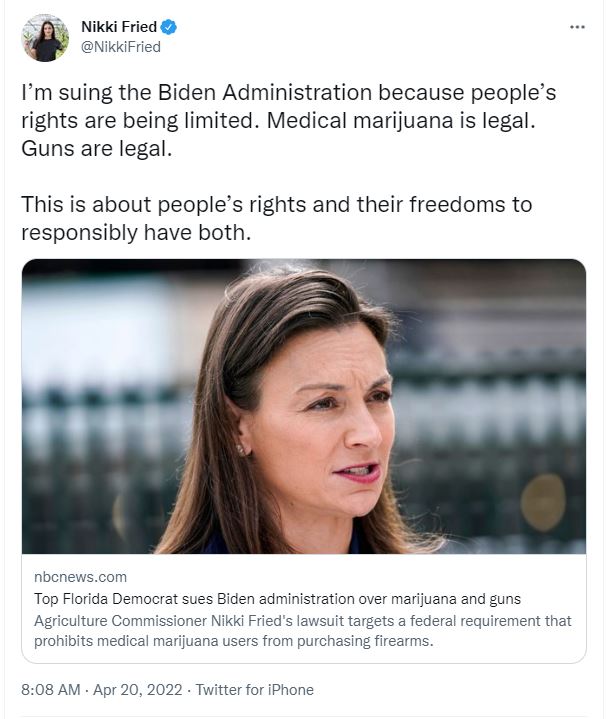 Here is Nikki Fried, Agricultural Commissioner and the person in charge of Florida's Concealed Weapon's system and who is putting herself out there in the upcoming Democrat Primaries as viable candidate (In her pot-induced dreams) for Governor, supporting the right to be stoned and carry a gun.  This should send any half witted Pro Gun Control activist into a frenzy and dennounce her as a dangerous person for the health and welfare of the Children!
Nope. Not Moms Demand.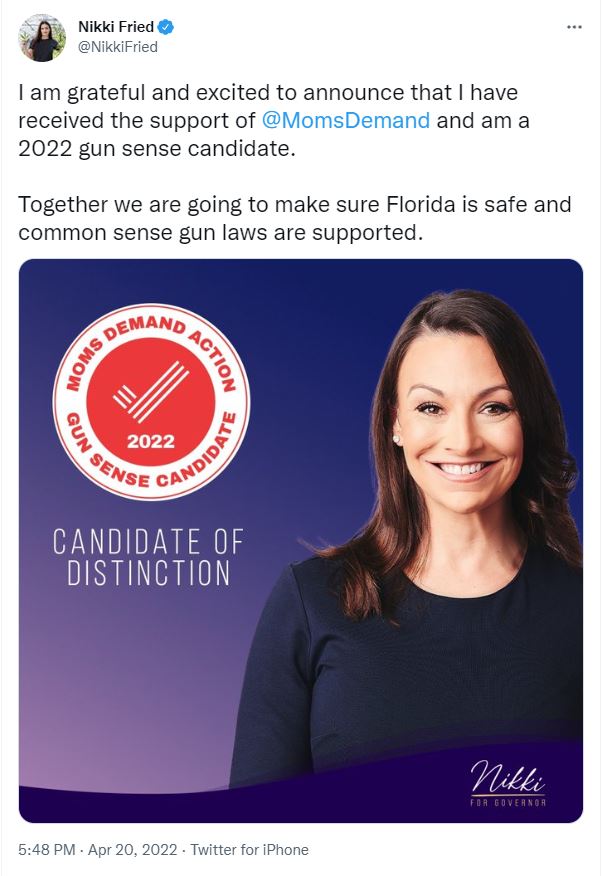 If I were a regular member of the Moms Club, I'd be embarrassed for this endorsement and quit altogether supporting this idiotic group. Some will probably do, but true believers will find a contorted excuse to make it work in their feeble minds.