Shannon Watts tweeted this yesterday and I forgot about it till just now.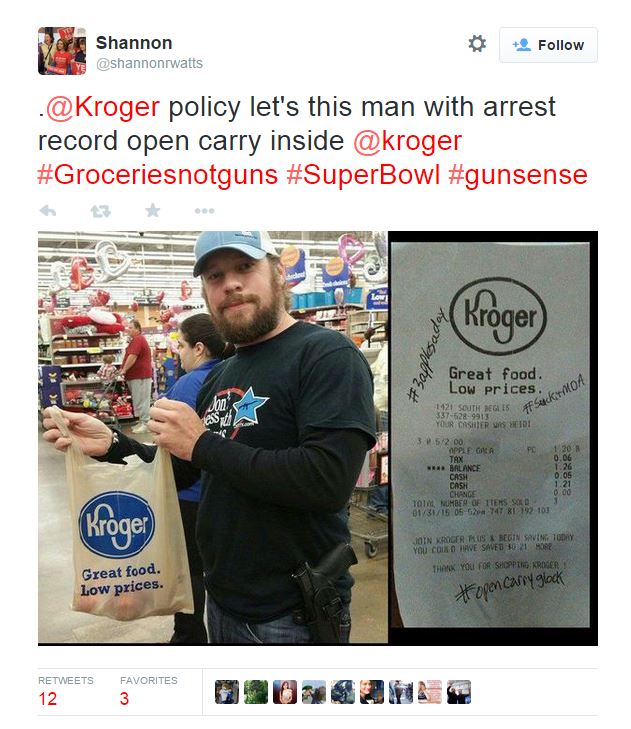 Now, apparently being arrested equals being a bonafide violent felon for Shannon, so I could not help myself and tweaked a bit with the screen capture: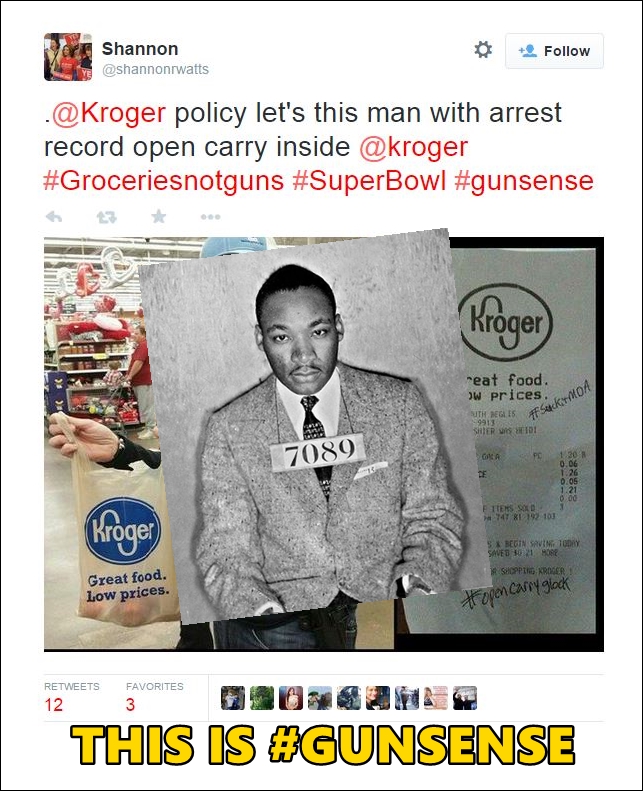 And…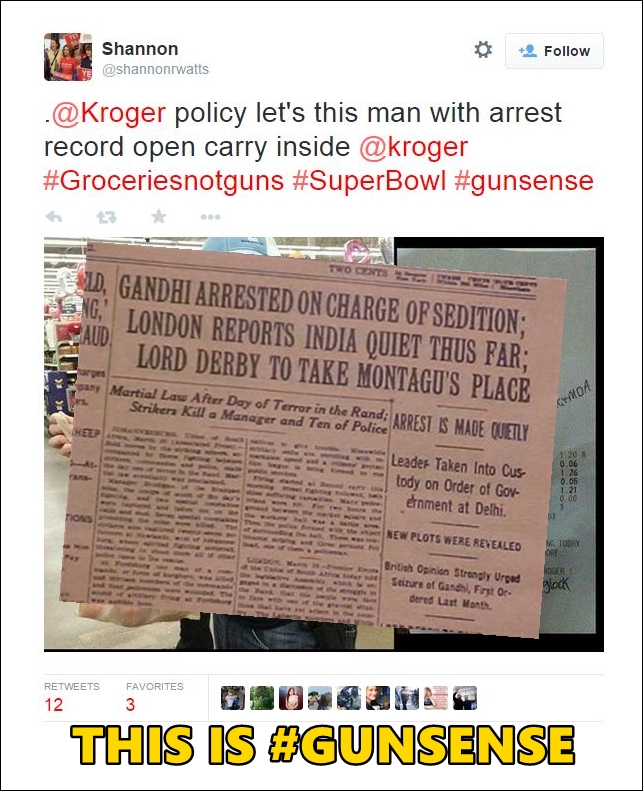 and closed with: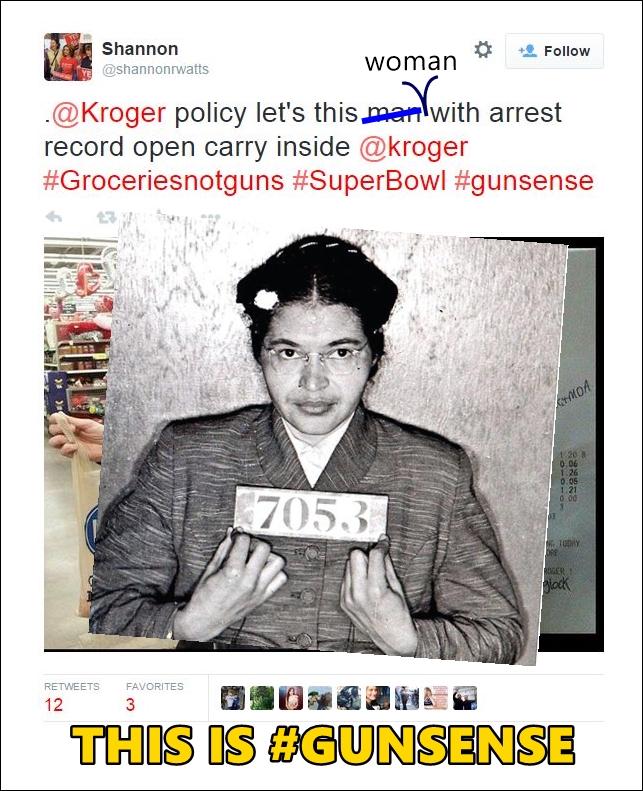 Can I get hired as Social Media Specialist somewhere? I know I can do a better job that the Bloomberg-backed expert here.