This time courtesy of the Violence Policy Center who brings you the "Teddy Bears are more regulated than guns" zombie.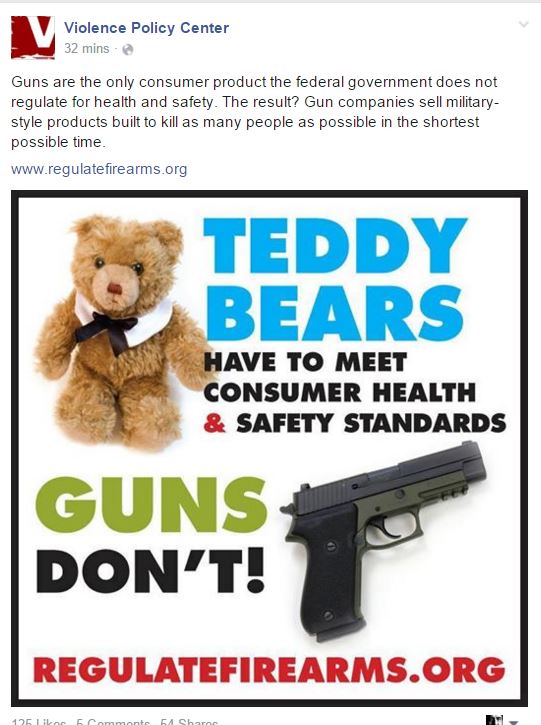 This is so brutally stupid, it gives me a headache. Imagine if teddy Bear manufacturing and sales were treated the same way guns are treated, you would not be able to sell one. Just having to put a serial number in each teddy bear, keep such strict bookkeeping that missing a box of those suckers would end up with a raid in your factory. Imagine toy stores having to keep equally tight bookkeeping on their stock of teddy bears and having to perform a background check on any adult that wants to buy one. Hell, imagine how pissed grandma would be if she is told she needs to fill a federal form in order to buy the stuffed ursus and go through the background check..and that conviction for pot possession back in the 60s comes back to bite her in the granny pants and she gets denied plus she just committed a felony: Prohibited Person attempting to buy a Teddy Bear as per US Code 18.
Is their cupboard so bare they are recycling crap that did not work before but they are willing to give it a try?
I can almost hear Josh Sugarmann saying "throw that teddy bear crap against the wall again. Let's see if it sticks this time."