Meet Wendy Murphy. She seems to be an advocate for women and against Sexual Violence.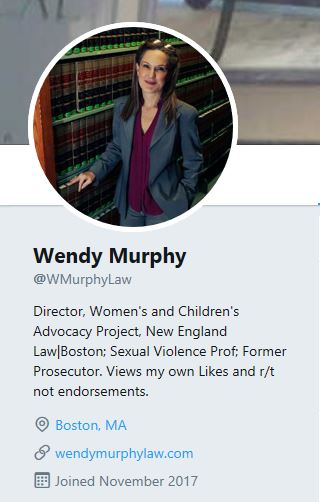 The problem for Ms. Murphy is when her Liberalism conflicts with the Law and the realities of live when it comes to violence against women.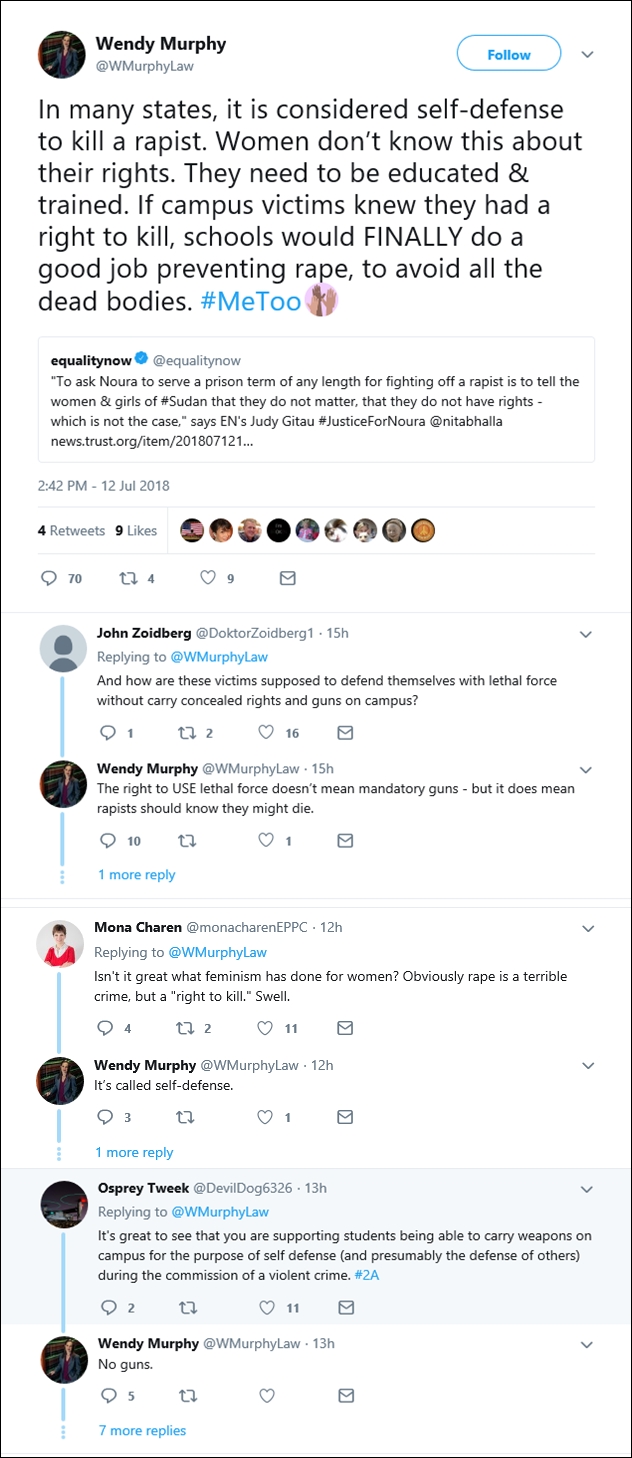 It does not get better.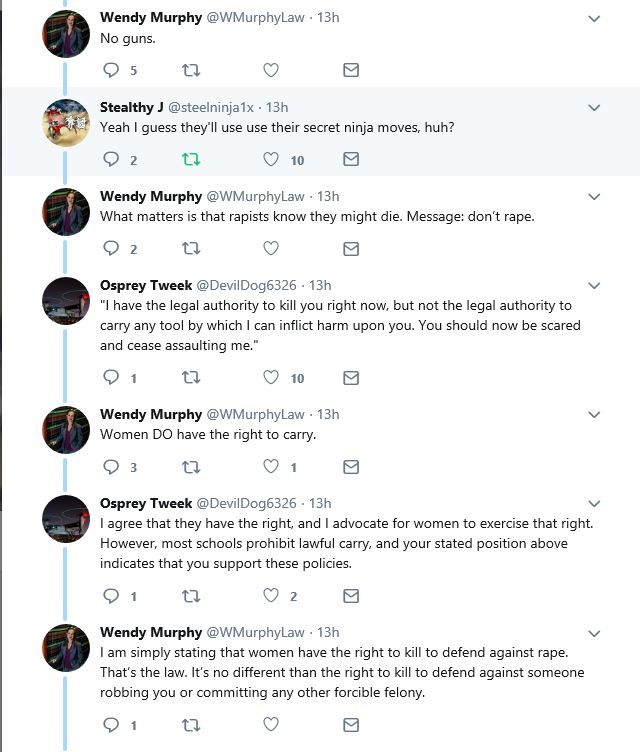 In most states (if I am not mistaken, check your local laws), rape is a forcible felony which can be responded with deadly force.  Ms. Murphy is aware of that but at the same time she does not support that women defend themselves from a rapist with a gun.  Hell, she does not mention any other defensive tool, not even hand-to-hand.
Where does she come from then if a woman is not allowed to use weapons to defend herself? She is trying to teach those purveyors of masculine toxicity that there is a law that says that they can get killed if they rape a woman. Apparently just waving the law nd tell then, it will make predators stop their sadistic ways  and become Pajama Boys. That at the same time she is telling everybody that they cannot exercise the advantage that the law is giving them to defend themselves and thus she is sending the message to the same predators that there is actually a pool of victims available for the taking and with her support. She is basically trying to use the Boogie Man to scare animals that do not scare with prison long prison term and enjoy violence. There are several level of magnitude in the Stupid Scale for that one.
This last screen cap is the one that gives me the final creep.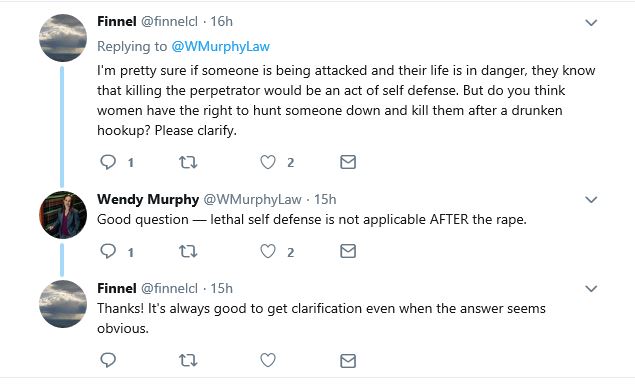 She does not know or forget one of the several conditions for a legal self-defense claim and somebody has to remind her.  I remembered a ProArms podcast where Massad Ayoob and I think Marty Hayes were talking about Self Defense being the red heads step child in Law School and that if the institution was decent, you would have a semester's worth of instruction, but that many schools did not even took that much time.  Add to that those lawyers specializing in criminal law are used to defend only criminals and not the good citizen who was forced to defend him/herself and you have 2.5 strikes against you if you have not prepared yourself for eventualities.
I wonder what would be Ms. Murphy's position if a woman on a campus that prohibits guns, is attacked by a rapist and she uses a gun to save herself.